06/15/2018
Microsoft pursues checkout-free retail system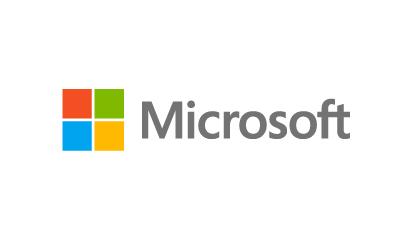 Redmond, Wash.-based Microsoft Corp. is developing technology that would eliminate cashiers and checkout lines from stores in a bid to challenge Amazon's automated grocery shop, Amazon Go, according to a Reuters report.
The software giant is working on tracking systems that find out what shoppers add to their carts, people familiar with the matter told Reuters. Microsoft has shown samples of the technology to retailers around the world and reportedly has been discussing the technology with Walmart about a potential collaboration.
The checkout technology would allow retailers to keep pace with Amazon Go's automated store that opened in January in Seattle. There, Amazon customers can scan their smartphones at a turnstile to enter the store and cameras and sensors identify what they remove from the shelves. When customers are finished shopping, they just exit the store; Amazon bills their credit cards on file.
As more Amazon Go stores open soon in Chicago and San Francisco, competitors are gearing up with ideas of their own. Some, like Target and Walmart, are trying programs where customers scan and bag each item as they shop, with mixed results.
For Microsoft, becoming a strategic retailer ally has meant big business. Along with developing retail technologies, Microsoft ranks No. 2 behind Amazon in selling cloud services key to running e-commerce sites, for example. But it's not yet known how soon Microsoft could bring the automated checkout technology to market, the Reuters report said, if at all, or whether the technology would be what retailers are looking for.
Some think such technology could revolutionize the shopping experience, and Amazon's competitors are taking note. But are the costs of the Microsoft technology efficient enough to work for grocers' slim profit margins, the sources wondered?
Amazon, meanwhile, is said to still be hard at work improving its Amazon Go service.  
Filling a large gap
"Consumers today are looking for a seamless experience, as evidenced by phenomena like Amazon Go's checkout-free stores, and now the automated store technology that Microsoft is working on," said Gina Ashe, CEO of ThirdChannel, Inc., a Boston-based merchandising solutions provider, in a statement. "Brands and retailers need to recognize what this means about the industry and today's consumers, and to rethink store formats and processes accordingly. For example, shoppers accustomed to the speed and ease of e-commerce — and now the convenience of Amazon and Microsoft's initiatives in stores — expect all in-store shopping to be similarly quick and efficient. But they're not always getting that experience."
To get that experience, Ashe said brands must start by knowing what's actually happening on the ground in stores they sell into. "Then they'll be able to identify any potential roadblocks on the pathway to purchase. Analyzing data captured right from the store floor helps gain real-time visibility, making shopping easier for customers and more profitable for stores," she added.