McCain Foods recalls potatoes due to golf ball pieces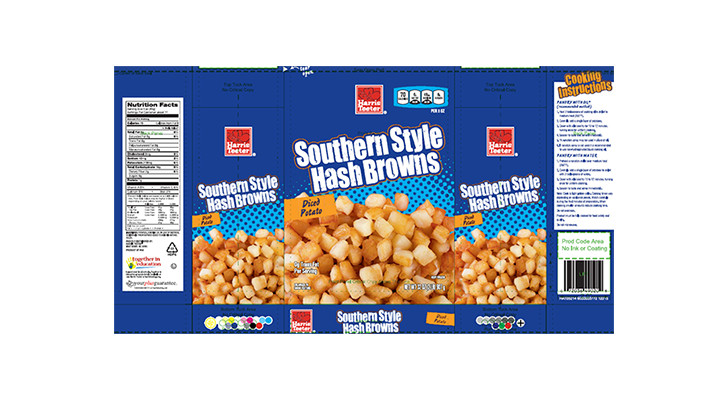 Lisle, Ill.-based McCain Foods USA announced on April 21 that it is voluntarily recalling store brand frozen hash brown products that might be contaminated with extraneous golf ball materials. Consumption of these products could pose a choking hazard or cause other physical injury to the mouth, the company said.
The impacted products include the following:
Roundy's brand 2-pound bags of frozen Southern Style Hash Browns (UPC 001115055019).
Harris Teeter brand 2-pound bags of frozen Southern Style Hash Browns (UPC 007203649020).
The Roundy's products were sold at the Mariano's, Metro Market, and Pick 'n Save banners in Illinois and Wisconsin. The Harris Teeter products were sold in North Carolina, South Carolina, Virginia, District of Columbia, Delaware, Florida, Georgia and Maryland. The products being recalled were manufactured on January 19, 2017. The production code date is B170119 and can be found on the back of the packaging. Any product with a different production code date is not impacted by this recall, McCain Foods stated.
Consumers who have purchased these products are urged not to consume them. These products should be thrown away or returned to the place of purchase.
There have been no reported injuries associated with the consumption of this product, according to McCain Foods.
"Food safety remains a top priority for McCain Foods USA, and we have full confidence that all appropriate steps are being taken to protect our consumers," the company said. McCain is working cooperatively with the FDA and the respective supermarkets to ensure the affected products are removed from the marketplace.