04/30/2019
Lidl will open first Long Island stores by early next year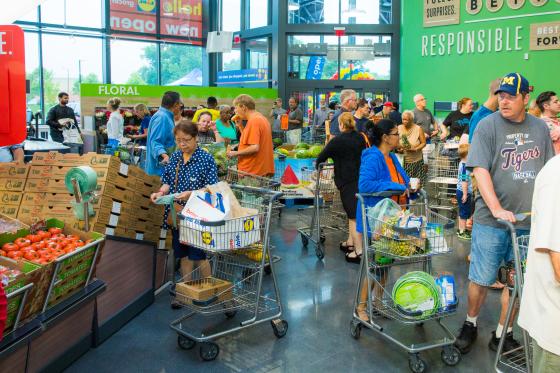 Lidl announced last November that it was acquiring 27 Best Market stores in New York and New Jersey. Lidl said the transaction would allow it to expand its regional presence and enter a new market in New York's Long Island.
On Tuesday, Lidl announced an update regarding its Best Market acquisition as it pertains to Long Island. The Arlington, Va.-based retailer said two of the former Best Market stores in Long Island's Babylon and Huntington communities would be open as Lidl stores by early next year. Lidl also announced that it would open stores in Long Island's Plainview and Center Moriches communities, which are new locations.
The retailer described the Long Island expansion as "the first wave."
Lidl, which operates about 10,500 stores in 29 countries, offers more than a 90% assortment of private brands.
Lidl first established its U.S. headquarters in Arlington in June 2015, and operates nearly 70 stores across nine East Coast states.
"We are happy to soon bring Lidl's unique and fresh approach to grocery shopping to Long Island," said Johannes Fieber, CEO of Lidl. "Our new stores will allow customers to save time and money each week with a simple and efficient shopping experience."
Fieber succeeded Brendan Proctor as Lidl CEO about a year ago.