Lidl teams up with Boxed on delivery
Get great content like this right in your inbox.
Subscribe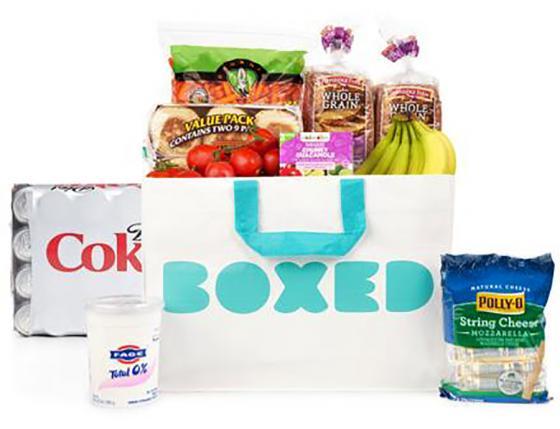 Lidl is tapping into Boxed's technology capabilities to offer online ordering and on-demand delivery to Lidl shoppers.
A six-month pilot program will kick off in June in select Lidl stores, starting with Lidl Staten Island in New York and Lidl Powder Springs in Georgia. The program will allow shoppers to browse the entire Lidl assortment of mostly private brand snacks, fresh produce, beverages and home essentials on Boxed.com (which has been expanding its own private label assortment since 2015). Upon checkout, shoppers can schedule a two-hour delivery window to receive their groceries in person without ever leaving the comfort of their homes.
This is Boxed's first partnership with a major retailer and just the beginning of a new way the company says it wants to work with businesses and how it sees itself playing a role in the future of grocery, according to a spokesman. Lidl offers more than a 90% assortment of private brands.
"E-commerce is just one component of shopping today. Partnering with companies like Lidl allows us to bring our technology to more retailers and help them succeed in today's competitive grocery landscape," said Chieh Huang, CEO of Boxed. "Lidl provides a really awesome product at a great price and shares our excitement to deliver the best possible product and experience for both of our customers."
Boxed said it is one of a handful of e-commerce companies in the world that writes its own software, runs its own fulfillment centers and builds its own automation robotics in-house. One such feature, Boxed Express, a fresh food delivery service, allows customers to receive their groceries in as little as three hours after they place their order.
In the future, the company said, Lidl can also leverage Boxed's three nationwide fulfilment centers, buy-online-pick-up-in-store capabilities and smart optimization feature, which can predict when shoppers will most likely run low on a particular product, offer recommendations for shopping and prompt automatic reordering.
Last summer, Boxed received a $111 million investment from Aeon Co. Ltd, Japan's largest retailer by sales. The investment has allowed Boxed to begin conversations with potential retail partners to license various parts of its technology, the company said.
Founded in 2013, Boxed sells around 1,600, mostly bulk-sized products in its online store.
Lidl operates about 10,500 stores in 29 countries. With U.S. headquarters in Arlington County, Va., the company now has more than 65 stores across nine East Coast states.