Lidl scraps plans for 4 new stores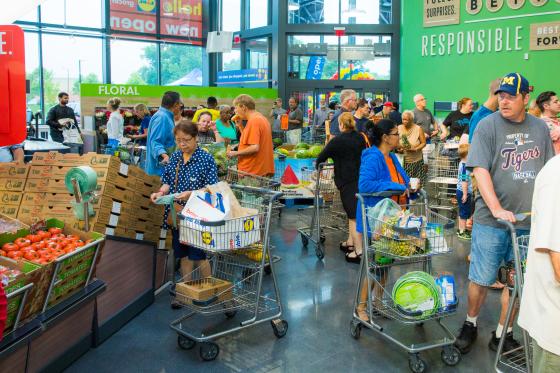 Germany-based deep discounter Lidl has canceled several new U.S. store openings, according to news reports.
The South Jersey Times reported that Lidl, which had purchased a 4.8-acre spot in Mantua Twp., N.J., for $3.25 million and received its approvals to begin construction, recently told Mantua officials that the project is on hold due to "budgetary constraints." Lidl opened its first its first New Jersey location in Vineland, N.J., in November.
The News Leader, which covers Staunton, Va., and surrounding areas, reported that a Lidl store planned in Staunton "is no longer happening."
According to Lancaster Online, which covers news in Lancaster, Pa., and surrounding areas, Lidl has withdrawn plans without explanation to build a store in East Lampeter Township. Lidl also scrapped plans to build a store in Austintown Twp., Ohio, according to a local television stations.
Mantua Township officials told The South Jersey Times that they were shocked to learn the local Lidl project had stalled.
"We were really excited about getting this going," Mayor Pete Scirrotto said. "I'm very disappointed."
Lidl's product assortment features 90 percent private brands.