Kroger's second-quarter earnings down, but private brands sales climb
Get great content like this right in your inbox.
Subscribe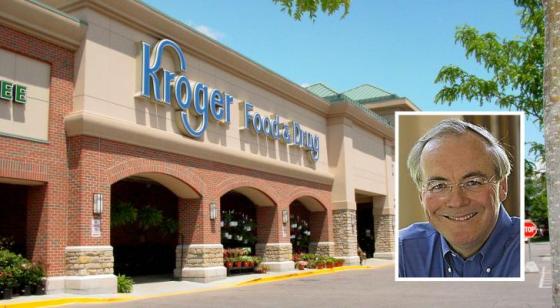 The Kroger Co. reported adjusted second-quarter net earnings of $336 million, compared to second-quarter earnings of $353 million for the same quarter in 2017.
Wall Street didn't react favorably as Kroger's stock dropped nearly 10 percent on Thursday.
In a press release, Kroger said its adjusted net earnings per diluted share were slightly ahead of the company's internal expectations.
A bright spot in the Cincinnati-based retailer's report was the performance of its private brands in the second quarter. Kroger Chairman and CEO Rodney McMullen said in a conference call that sales of the retailer's private brand lines, called Our Brands, grew 15 percent in the second quarter, compared to the same period in 2017.
"Our Brands continue to resonate with customers both in store and online," McMullen said, according to a transcript from Seeking Alpha. "In the second quarter, Our Brands made up 28.2 percent of unit cells and 26.5 percent of sales dollars, both of which are record results for our second quarter."
McMullen cited Kroger's Simple Truth and Simple Truth Organic lines as anchoring the growth. He also said Kroger's Private Selection, HemisFares and Abound lines grew double digits during the second quarter.