Kroger's private brands top 30% unit share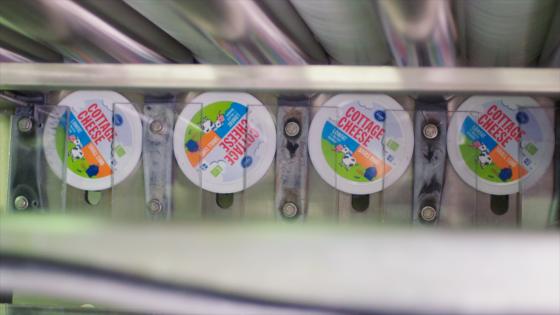 For the first time ever, The Kroger Co.'s private brands, known as Our Brands, has achieved a unit share of 30.5 percent. The Cincinnati-based retailer revealed the milestone, reached in the 2018 fourth quarter, when it announced its fourth-quarter earnings Thursday.
Led by Gil Phipps, vice president of Our Brands, branding and marketing, Kroger's private brands cover several tiers. The Kroger brand is the retailer's mainstream and largest store brand line with about $13 billion in annual sales. In fact, it's the largest brand sold in Kroger stores by eight times the next largest consumer packaged goods brand. The Kroger line includes products across various categories including grocery, meat, coffee, produce, deli, bakery, household essentials and personal care.
Simple Truth and Simple Truth Organic comprise Kroger's free-from and organic line. Sales of the store brand increased 15.3 percent in 2018, making it a $2.3 billion brand.
Introduced in 2012, Simple Truth features more than 1,400 products across multiple categories. Simple Truth also offers more Fair Trade Certified products than any other grocery private brand in the country, according to Kroger.
Private Selections, a premium line featuring gourmet and artisan offerings, has annual sales of about $2 billion. Products include breads, cakes, cookies, beverages, dairy products, meats, sauces, pastes, spices and seasonings, rubs, hummus and other products.
HemisFares is classified as an ultra-premium private brand. Created by Phipps and introduced in 2015, HemisFares is billed as "a journey of epicurean proportions." The brand, which offers "a guided tour of the best tastes on Earth," features regionally authentic finds from Spain, Italy, Jamaica and Japan.
Kroger was Store Brands' 2018 Retailer of the Year for its store brands program.
Despite the good news surrounding Kroger's private brands, the grocer's fourth-quarter earnings showed a drop in total sales and profit. Net earnings for the fourth quarter totaled $259 million, or $0.32 per diluted share, compared to net earnings in the same period last year of $854 million, or $0.96 per diluted share. Adjusted net earnings totaled $390 million, or $0.48 per diluted share, compared to adjusted net earnings in the same period last year of $483 million, or $0.54 per diluted share.
Total sales decreased 9.5 percent to $28.1 billion in the fourth quarter compared to $31.0 billion for the same period last year. Excluding fuel, an extra week in fiscal 2017, Kroger's convenience store business unit divestiture and the merger with Home Chef, total sales increased 1.6 percent in the fourth quarter over the same period last year.