Kroger will sell CBD oil at select stores in Kentucky, Indiana and Illinois
Get great content like this right in your inbox.
Subscribe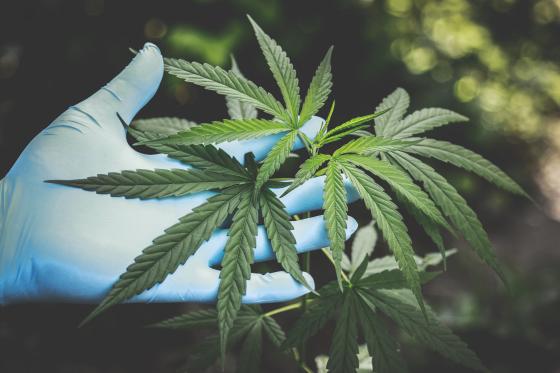 Cincinnati-based The Kroger Co. will begin selling cannabidiol-infused 
(CBD) oil at its Louisville division stores, which cover parts of Kentucky, Indiana and Illinois, in the coming weeks, according to a report from Cincinnati.com.
Kroger will sell a "curated selection" of topical hemp-derived CBD products in select stores and online in the coming weeks, a spokesperson told Cincinnati.com.
"CBD is a naturally occurring and non-intoxicating compound that has promising benefits and is permitted within federal and state regulations. Our limited selection of hemp-derived CBD topical products is from suppliers that have been reviewed for quality and safety," Kroger said in a statement to Cincinnati.com.
There's no word from Kroger on whether the CBD products will be branded or private-branded products.
"We will not be selling ingestible at this time," the statement continued. "We are offering our customers a highly curated selection of topical products like lotions, oils, balms and creams that are infused with hemp-derived CBD."