Kroger sues Lidl for trademark infringement
Get great content like this right in your inbox.
Subscribe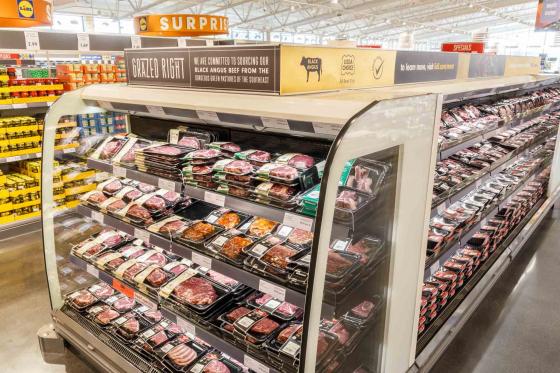 Germany-based grocer Lidl, which opened its first stores in the United States about three weeks ago, is being sued by The Kroger Co. for trademark infringement.
Cincinnati-based Kroger claims Lidl's "Preferred Selection" private brand is too close in name to its "Private Selection" store brand, which Kroger created 20 years ago.
Kroger filed the lawsuit in U.S. District Court in the Eastern District of Virginia. Lidl's U.S. operations are located in Arlington, Va.
"As a direct result of Lidl's wrongful conduct, Kroger has suffered and will continue to suffer irreparable injury," the lawsuit states.
Kroger's Private Selection consists of artisan foods and gourmet groceries. Lidl's Preferred Selection brand includes sustainability-certified fresh and frozen seafood, fresh-cut flowers, European-style cured meats, imported chocolate, fresh bread and baked goods made daily in the store, and a variety of shelf-stable items.
Lidl is in the midst of opening 20 U.S. stores on the East Coast and plans to open 80 more by the middle of next year. Lidl operates more than 10,000 stores across Europe.
Kroger is the the largest grocery chain in the U.S. with almost 3,000 stores in operation.