02/04/2019
Kroger shoppers prefer digital shelves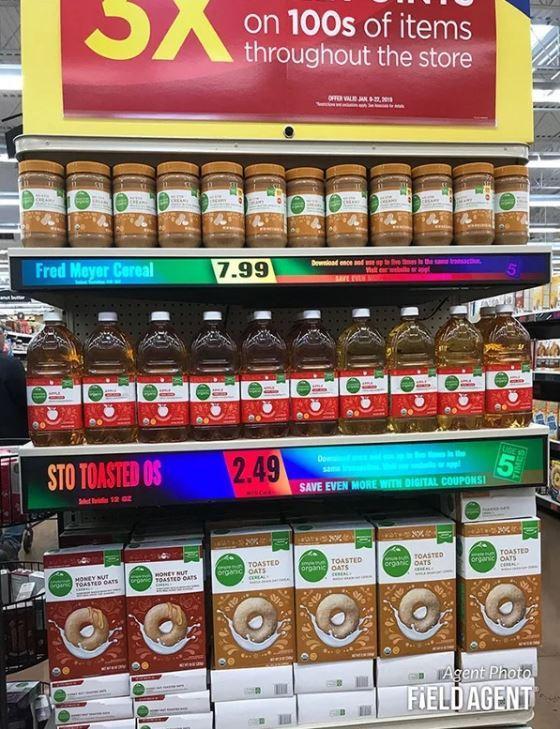 Kroger's test shoppers prefer the grocer's new innovative shelving style rather than the traditional version.
A test using eight secret shoppers at Kroger's QFC test store in Redmond, Wash., for the grocer's new EDGE digital shelf technology found that most patrons favored the innovation over traditional shelf tags, Fayetteville, Ark.-based market researcher Field Agent has reported.
According to Progressive Grocer, Store Brands' sister publication, the new shelves were preferred by seven out of eight mystery shoppers, whereas the remaining one would rather see traditional tags on shelves. This initiative is part of the grocery giant's new Retail as a Service (RaaS) platform developed in partnership with Redmond-based technology company Microsoft.
When asked how influential they thought brand messaging on the digital shelves would be over their purchase decisions, half of them said "very" or "extremely" influential, while three said "somewhat influential." Only one said "not very influential."
To read the Progressive Grocer article, click here.