03/08/2018
Kroger results paint a mixed picture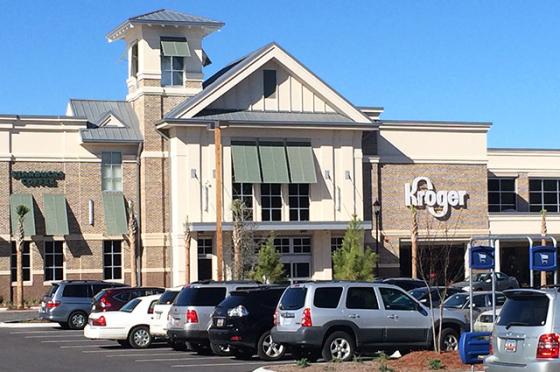 Reporting its fourth quarter 2017 and fiscal 2017 earnings on March 8, Cincinnati-based The Kroger Co. painted a mixed picture of both successes as well as a lower profit margin.
Net earnings for Q4 totaled $854 million, or 96 cents per diluted share, compared to $506 million, or 53 cents per share a year earlier.
Total sales increased 12.4 percent to $31.0 billion in the fourth quarter compared to $27.6 billion for the same period last year. Total sales, excluding fuel and the 53rd week in fiscal 2017, increased 2.7 percent in the fourth quarter over the same period last year.
However, gross margin decreased 31 basis points in Q4 compared to the same period last year.
Fiscal 2017 net earnings were $2.09 per diluted share, and identical supermarket sales growth, without fuel, equaled 0.7 percent. Kroger's 2017 adjusted net earnings per diluted share were $2.04.
"We launched Restock Kroger in the fall of 2017 and finished the year with positive momentum in our sales and overall business," said Kroger Chairman and CEO Rodney McMullen. "Customers are letting us know that they see, feel and appreciate our efforts to redefine the customer experience — and they are rewarding us with growing loyalty. This is the cycle that creates long-term value for shareholders."
The U.S. tax reform law is enabling Kroger to increase investments as well as reward customers, associates and shareholders, McMullen said.
"The Tax Cuts and Jobs Act is a catalyst that is enabling us to accelerate investments in Restock Kroger," McMullen stated. "We are taking a balanced approach to ensure tax reform benefits our associates, customers and shareholders. What we've previously said is that sharing the benefits with our associates and customers will create a more sustainable and stronger business model for the future."
Kroger also reported the following accomplishments in fiscal 2017:
Achieved $16.7 billion in annual natural and organic sales, including $2 billion in Simple Truth sales.

Opened the Kroger Culinary Innovation Center in downtown Cincinnati.

Hosted second Natural Foods Innovation Summit to expand natural and local supplier offerings.

Expanded Fair Trade Certified offerings.

Reached definitive agreement for sale of convenience store business unit to EG Group for $2.15 billion.

Created 10,000 new supermarket jobs.
For fiscal 2018, Kroger is targeting identical supermarket sales growth, excluding fuel, to range from 1.5% to 2.0%. The company expects net earnings to range from $1.95 to $2.15 per diluted share for 2018.