Kroger reports slight increase in identical supermarket sales for Q3
Get great content like this right in your inbox.
Subscribe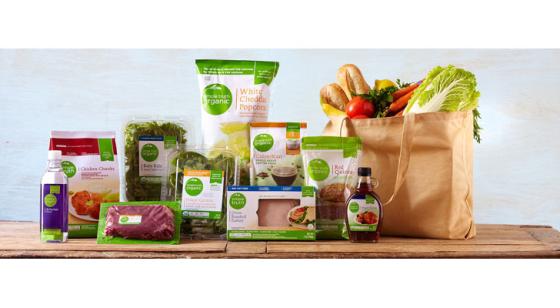 On Dec. 1 Cincinnati-based The Kroger Co. reported identical supermarket sales growth, without fuel, of 0.1 percent for the third quarter of 2016, which ended Nov. 5. The chain reported net earnings of $391 million, or $0.41 per diluted share, for the quarter, compared with $428 million, or $0.43 per diluted share, for third quarter 2015.
The slight increase marked the 52nd consecutive quarter of same-store sales growth for the company.
"I am proud of our associates for continuing to connect with our customers in a difficult operating environment," said Kroger Chairman and CEO Rodney McMullen in a statement. "Deflation persisted as we expected during the quarter. We are firmly focused on our long-term strategy of improving our connection with customers and associates and continue working on process changes to lower costs.
"We don't change our strategy based on quarterly swings in results," McMullen added. "We remain committed to delivering on our long-term earnings per share growth-rate guidance."
Total sales increased 5.9 percent to $26.6 billion in the third quarter compared with $25.1 billion for the same period last year. Total sales, excluding fuel, increased 7.1 percent in the third quarter compared to the same period last year. Total supermarket sales, excluding fuel and Roundy's, increased 1.6 percent in the third quarter compared with the same period last year.
Same-store sales came in at the low end of expectations for the quarter, noted Mike Schlotman, Kroger's executive vice president and chief financial officer. "Deflation has not only persisted but has increased, with overall deflation, excluding pharmacy, growing from 1.3 percent in the second quarter to 1.5 percent in the third quarter," he stated.
"Over the last four quarters, we have relocated or expanded 49 strong-performing stores," Schlotman added. "This takes them out of our identical supermarket sales calculation. Further, we have opened 42 new stores over the same time frame. Both of these create a headwind to identical food store sales."
Adjusted guidance
Kroger had narrowed its earnings guidance range to $2.03 to $2.08 per diluted share for 2016; the previous guidance range was $2.03 to $2.13. For the fourth quarter, Kroger expects slightly positive identical supermarket sales growth, excluding fuel. The company expects capital investments of $3.6 billion to $3.9 billion for the year, excluding mergers, acquisitions and purchases of leased facilities.
"We are completing our business plan process for 2017 now and will provide specific guidance in March," Schlotman said. "We anticipate positive identical supermarket sales and net earnings per diluted share growth."
Kroger expects the operating environment in the first half of 2017 to be similar to today, with improvement expected in the second half of 2017.
"Looking at the broader economy and customer shopping behavior, what we're seeing is mixed," McMullen said. "Typically, our data shows our customers' economic concerns mirror what they see in the headlines. Consumer confidence retreated during the quarter, with customers telling us they expect the economy to get worse in the next three months."
Kroger continues to enjoy success with natural, organic and health and wellness products, McMullen said, noting "strong double-digit growth" for the retailer's Simple Truth private brand.