Kroger beats third-quarter estimates
Get great content like this right in your inbox.
Subscribe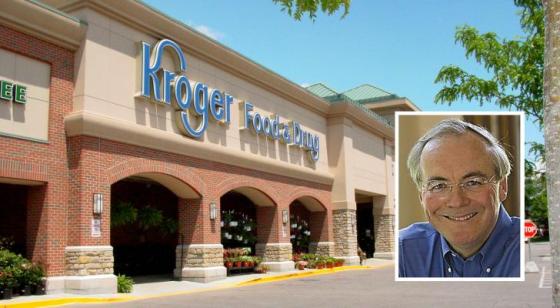 The Kroger Co. shared some good news this morning about its third-quarter earnings. For starters, Kroger reported a $397 million profit for the third quarter, a 1.5 percent increase from 2016's third quarter.
Total sales increased 4.5 percent to $27.7 billion in the third quarter compared to $26.6 billion for the same period last year. Total sales, excluding fuel, increased 3.0 percent, in the third quarter compared to the same period last year.
Profit and sales results topped Wall Street's expectations, and Kroger's stock was up at least 10 percent after being battered in earlier quarters this year.
Kroger also announced a 109 percent increase in digital revenue and continued growth of its Our Brands products.
"Customers are recognizing our efforts to redefine the customer experience and rewarding us with their loyalty," Kroger Chairman and CEO Rodney McMullen said in a press release. "We continue to accelerate our digital and e-commerce offerings, to grow Our Brands, to lower prices for customers and to invest in our associates.
"This quarter shows that by investing for the future, our business continues to improve and gain momentum. We remain confident in our ability to continue to grow identical supermarket store sales and market share for the balance of the year and in 2018."
In October, the Cincinnati-based retailer announced its "Restock Kroger" initiative, a plan to "redefine the food and grocery customer experience in America." In the third quarter, Kroger launched and opened a new restaurant concept, Kitchen 1883, and announced two new Our Brands product lines: An apparel brand to launch in 2018, and a floral line called Bloom Haus.
"Restock Kroger is off to a great start," McMullen said.