Kohl's bets everything on Amazon
Get great content like this right in your inbox.
Subscribe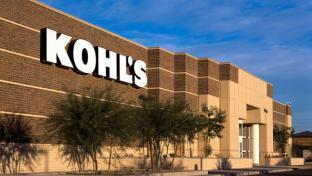 Menomonee Falls, Wis.,-based Kohl's is hoping that Seattle-based Amazon can help the department store chain reignite sales.
According to Bloomberg, Kohl's Corp.'s dismal first-quarter earnings report on Tuesday made one thing clear: The innovative partnership it struck with Amazon.com Inc. is more important than ever.
The department-store chain reported Tuesday that comparable sales fell 3.4% in the first quarter, a figure that was far below analyst expectations and made for its weakest performance on that measure in three years, Bloomberg reported. Gross margin slipped to 36.8% and the company slashed its earnings per share guidance for the full year.
Kohl's and Amazon reached a partnership agreement two years ago that allowed Amazon's customers to return packages at its stores in Chicago and Los Angeles. Now, the companies are agreeing to expand that partnership this summer to more than 1,150 stores, which preceded another announcement by the two companies that Kohl's would feature Amazon devices in 200 locations.
This partnership allows Kohl's to receive more foot traffic in its stores, while it solves Amazon's problem of requiring its customers to take their returns to the post office. According to the article, Amazon may add private-label groceries and apparel to the electronics it already sells at Kohl's.
Last year Kohl's and ALDI announced a partnership where ALDI will open in up to 10 Kohl's stores around the country.
To read the Bloomberg article, click here.