Keeping Food Safe from Farm to Fork
Get great content like this right in your inbox.
Subscribe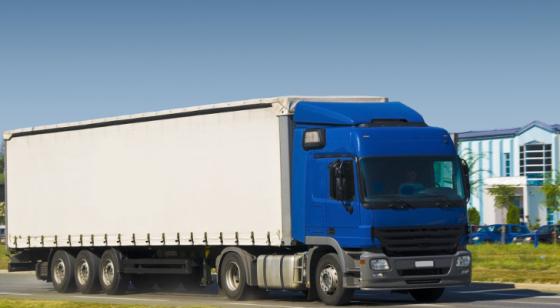 Signed into law by President Obama in January 2011, the FDA Food Safety Modernization Act (FSMA) aims to better protect the U.S. food supply. FSMA encompasses a number of rules with differing compliance dates.
One of those rules, the "FSMA Final Rule on Sanitary Transportation of Human and Animal Food," is designed to advance the FDA's efforts "to protect foods from farm to table by keeping them safe from contamination during transportation." According to the agency, the rule impacts shippers, carriers, receivers and other parties engaged in the transportation of food.
Compliance dates for the final rule are based on the size of the business, says Stephanie Barnes, chief regulatory officer and general counsel for the Arlington, Va.-based Food Marketing Institute (FMI). Large businesses must be in compliance with the rule by April 6, 2017, while small businesses — defined as having fewer than 500 full-time-equivalent employees — have until April 6, 2018 to comply.
"Motor vehicle carriers with less than about $27 million in annual receipts are subject to the small business compliance dates," she adds.
Positives and negatives
The rule is expected to bring positives to consumers and supply chain partners, including retailers. Most important, it will make the food supply safer and reduce the number of food safety-related recalls, notes Steve Covey, executive vice president with Preston, Md.-based Choptank Transport.
"The rule will force those who have loosely followed food safety guidelines in the past to now be compliant," he says. "Because FSMA requires consistent guidelines throughout the supply chain, the public will have more confidence in what they are purchasing on the retail level."
Requirements related to temperature monitoring and tracking "should reduce temperature neglect" — and, therefore, enhance food safety, adds John Gaudet, vice president, business development for Newfield, N.J.-headquartered RLS Logistics.
Indeed, an improper holding temperature is one of the top five risk factors for foodborne illnesses, Covey reports. Contaminated equipment also is among the top five.
"For 3PLs [third-party logistics providers], this means procedures must be in place to check that trailers and dock equipment used in food transportation are clean and sanitary and that reefer units are maintained and able to keep the proper temperatures per the cargo specifications," he says. "Lastly, there must be competent supervisor personnel to verify it all."
Barnes notes that FMI was engaged throughout the rulemaking process, meeting multiple times with the FDA. The FDA made some "significant changes" that resulted in the rule being more flexible and workable — another positive for supply chain partners.
But the rule also has some potential negative implications for supply chain partners, one of which is the cost of implementation. On the private brand side, however, fewer recalls — and the dings to brand trust that accompany them — might be worth the potential increased cost of goods the new rule will bring to retailers and their customers.
Coupled with the Federal Motor Carrier Safety Administration's final electronic logging device rule (the "ELD mandate," which goes into effect in December 2017), the rule will drive transportation costs up, Gaudet explains.
"We suspect trucking capacity and freight rates to increase at least 10 percent prior to December 2017," he says.
Covey agrees that transportation costs — as well as other costs associated with the rule — will be substantial and will trickle down to consumers.
"This cost will hit farmers and food producers the hardest but will also include everyone in the supply chain, especially the smaller transportation providers," he says. "3PLs who currently do not provide track-and-trace services, real-time temperature monitoring and immediate access to billing and other required paperwork will quickly feel the costs associated with getting up to speed."
Even large 3PLs such as Choptank Transport will incur costs related to FSMA-specific training, Covey adds.
Food packaging companies, too, will have to spend money for process changes and equipment additions necessary for implementation, says Dwight Morris, vice president of strategic growth for Norcross, Ga.-based WestRock Co.
"For example, in our plants we are in the process of installing hand-wash stations at each machine center, and WestRock employees will be wearing hair nets, etc.," he says.
Technology can help
Companies along the supply chain could leverage technology to assist with rule implementation. Of course, any technological improvements will come with their own initial costs.
As Covey notes, Choptank Transport has always emphasized best practices tied to refrigerated truckload and less-than-truckload services, but recent technology advances are allowing the company to offer customers enhanced visibility and transparency.
"We use several providers of on-demand cell phone and ELD integration, as well as data information devices that track temperature, exposure to light and other key data points," he explains. "Being able to monitor these conditions in real time means that if anything goes off-temp, we are notified immediately and corrective action can be taken."
And WestRock is leveraging technology and best practices to help its customers implement the new rule "as cost-effectively and efficiently as possible," Morris stresses. For example, the company was able to achieve fiber reductions in its packaging material without compromising the strength of the package. In some cases, packaging strength is actually enhanced.
"This allows our customers to increase the amount of their products they can load on a truck and reduces their freight costs," he notes.
RLS Logistics, meanwhile, is re-evaluating GPS tracking temperature recorders for its outbound loads, Gaudet says.
"As a non-asset-based provider and shipper, under the rules we are responsible for tracking temperatures in the supply chain," he says.
But the company understands that the investment in that technology would not be offset by reduced claims.
"Claims will be an issue for service providers," Gaudet says. "Stricter tariff rules with release values may come into play to help mitigate those additional costs."
Implications for retailers
For food retailers and their private brand programs, the sanitary transportation rule will mean careful monitoring of supply chain partners.
"It is absolutely the responsibility of retailers to ensure their partners are in FSMA compliance," Gaudet emphasizes. "We are instructing and sharing our FSMA compliance checklist with all of our customers and advising them to adopt the compliance sheet as their own to ensure they are utilizing FSMA-compliant providers."
If retailers are unsure as to their supply chain partners' understanding of and compliance with the sanitary transport rule, Covey recommends that they do a little research.
"Call them and ask a few questions; visit their website and see if they have any literature or information on the topic," he advises. "If you don't see what you are looking for, they probably aren't the best choice for your business."
Above all, retailers and their shipper, carrier and loader partners will need to step it up when it comes to communication and collaboration, Barnes says.
"The rule really requires certain information to be communicated throughout the supply chain and then for certain parties to demonstrate that they have, in fact, met those standards or specifications," she says. "And it's fact-specific information based on the type of product that's being shipped. Collaboration is really going to be essential."
An improper holding temperature is one of the top five risk factors for foodborne illness. Contaminated equipment is also among the top five.