Jim Donald named CEO of Albertsons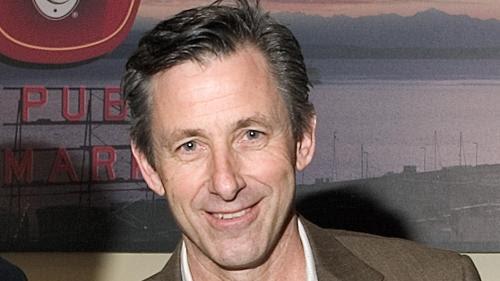 Boise, Idaho-based Albertsons Cos., one of the largest food and drug retailers in the U.S., appointed Jim Donald to president and CEO. Donald had been the company's president and chief operating officer (COO). Robert Miller, Albertsons' former chairman and CEO, will continue as chairman of the board.
Donald's 47-year retail career began as a trainee in Florida with Publix Super Markets. He joined Albertsons in 1976, which culminated in his being appointed vice president of operations in Arizona. In 1991, he was recruited by Sam Walton to join Walmart to lead the development of its grocery business and superstore concept. Donald subsequently left for Safeway in 1994 to be the senior vice president of its 130-store Eastern region, a position he held for two years.
Donald's first CEO role was at Pathmark Stores from 1996 through 2002, followed by his most well-known appointment as president and CEO at Starbucks, where he led the company through record growth, including five straight years of more than 20 percent annual earnings increases. Post Starbucks, Donald served as CEO of two other companies, Haggen and Extended Stay America Inc. He was named one of the "Top 25 CEOs in the World" by The Best Practice Institute and one of Business Travel News' "25 Most Influential Business Travel Executives" in 2013.
Miller's 57-year retail career began as a high school job in Southern California in the backroom of a neighborhood supermarket. He took on roles of increasing responsibility, culminating in his serving as executive vice president of operations for Albertsons. Miller left Albertsons in 1991 and went on to serve as CEO of Fred Meyer, COO and vice chairman of Kroger, and CEO of Rite Aid. In 2006, Miller returned to lead Albertsons as CEO.
"Jim is an exceptional retailer," Miller said of Donald in a press release. "In the seven months since he joined Albertsons Companies, he's flown tens of thousands of miles and met personally with thousands of employees in hundreds of our stores, distribution centers, manufacturing plants and offices around the country. His expertise in listening to front-line employees and customers, facilitating employee engagement and generating sales is unmatched, and there is no better leader for Albertsons Companies at this state in our evolution."
"Albertsons Companies is uniquely positioned to operate in both a 'four walls' traditional environment and the 'no walls' world of technology," Donald said in a statement. "We serve 34 million customers each week across our 2,300-plus stores and serve 5.5 million patients in our 1,700-plus pharmacies. That's a significant food, health, and wellness footprint. We're well positioned to serve the evolving needs of today's customer, wherever and whenever they choose to shop with us. I am looking forward to leading this dynamic company as we focus on innovation and customer-centric retailing in all its forms."
Albertsons Cos. operates stores across 35 states and the District of Columbia under 20 banners.