Sponsored Content
Inno Foods innovating with good-for-you snacks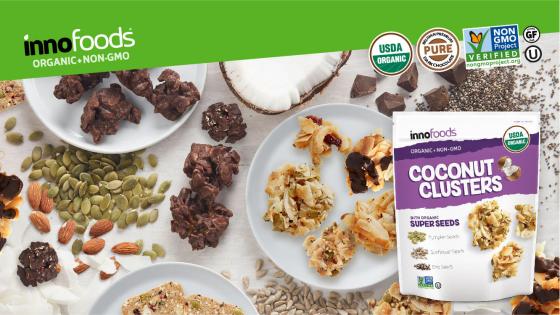 Inno Foods is a proven brand leader and product innovator of good-for-you snacks. Based in Canada, we have already made a splash in the U.S. and globally. With the major success of our "Original" Coconut Cluster, we are ready to expand our confectionary innovations to the private label market. We pride ourselves at only using on-trend ingredients like organic coconut, nuts and seeds, and premium Belgium dark chocolate.
Our unique manufacturing process and product-development capabilities are a couple of our core strengths.
It's time for you to try our amazing line up of organic coconut clusters, dark chocolate nuggets and/or bark, grain-free granola and good-for-you organic crackers! Let us be the source for the future of your brand!
For more information, contact Inno Foods at 844-322-2824, or email [email protected] and [email protected]