Hy-Vee's Misfits produce a win for sustainability, consumers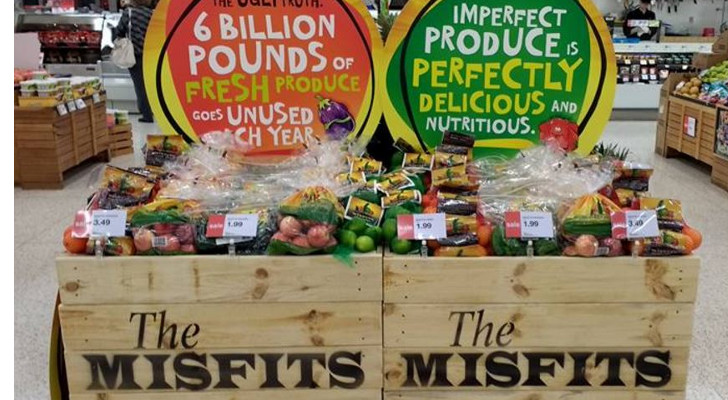 West Des Moines, Iowa-based Hy-Vee Inc. said it has sold more than 1 million pounds of its Misfits line of misshapen fresh fruits and vegetables, an initiative intended to reduce food waste launched in January with Eden Prairie, Minn.-headquartered Robinson Fresh.
"We are thrilled that Misfits fruits and vegetables have been so well-received by our customers in a short time," said John Griesenbrock, vice president of produce/health markets at Hy-Vee, in a statement. "This volume of food-waste diversion is an encouraging sign that Hy-Vee's focus on educating consumers about food waste issues around the world is having a positive effect, and we are excited to build upon these efforts going forward."
The Misfits programs also benefits consumers, who can purchase the "cosmetically challenged" fruit and vegetables at a 30 percent discount on average, the company said. Through the program, which is available at almost all of Hy-Vee's more than 240 locations in eight Midwestern states, four to six types of Misfit produce items are delivered weekly to the chain's stores. The items have ranged from cucumbers and squash to apples and tomatoes.