How retailers are promoting gluten-free products
Get great content like this right in your inbox.
Subscribe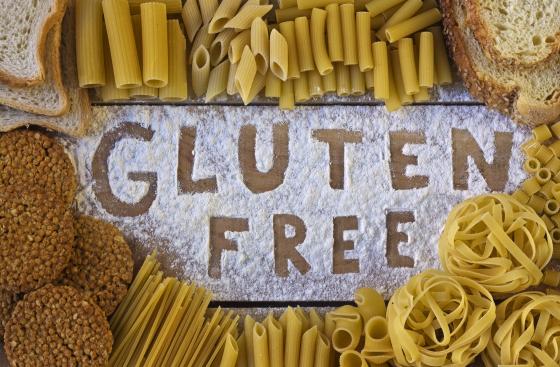 More retailers are ramping up efforts in private brand gluten-free product initiatives to grab more share of the growing gluten-free market. Gluten-free store brands can offer shoppers much-needed value pricing that name brand equivalents usually don't or can't provide.
Being afflicted with celiac disease, my husband is a total gluten-free consumer, and wants variety and more food choices. Years ago, when we discovered his condition (celiac disease is not an allergy but a total intolerance to gluten), there were few gluten-free products available. You could only find them in specialty stores, never in a full-fledged supermarket. What was out there― cereal, one baked bread brand and one pasta item, unless the store discontinued one of them and switched to something else or dropped it entirely ―  not only tasted like sawdust, but had practically no nutritional value.
We were thrilled to finally get Aldi's gluten-free ravioli, which is the first I've ever found in a grocery store, club store or supermarket, and one that both tastes good (even by my nonceliac standards), has nutrition, as do the gluten-free cereal varieties we found, and is priced affordably. 
I recently started shopping more regularly at Aldi, because a new store popped up nearby. The store features Aldi's new format, with "more robust" larger sections for produce, meats, beer and wine, baked goods and dairy. But Aldi's live Gfree line is thoroughly impressive, and could be considered one of the greatest successes in the store brand segment for gluten-free foods.
Batavia, Ill.-based Aldi entered the gluten-free category in late 2014, slowly adding such products. The chain continues to increase its gluten-free options, and now, many of them are displayed on a special endcap.
"We are giving our customers what they want, which is more organic produce, antibiotic-free meats and fresh healthier options across the store, all at unmatched prices up to 50 percent lower than traditional grocery stores," said CEO Jason Hart in a press release.
The liveGfree GF assortment, which includes baking mixes for cakes, cookies and pizza crusts, pasta and frozen foods including breaded chicken nuggets, pizza, ravioli and pancakes ― lends quite a bit of variety from what I observed during my last shopping trip to the store.
About 3 million U.S. consumers must avoid gluten because they have celiac disease, while others seek gluten-free foods because they have gluten sensitivities, according to Ambler-Pa.-based Beyond Celiac, which encourages diagnosis, advances in research and the acceleration of the discovery of new treatments and a cure for celiac disease. Dublin's Research and Markets estimates that the global gluten-free products market is expected to be worth $33.05 billion by 2025. The market is expected to enjoy a substantial increase within this timeframe mainly because of the rising incidences of celiac disease, diabetes and obesity across the developed economies, the market researcher stated.
Trader Joe's also caters to gluten-free customers with several tempting private brand gluten-free baked goods, ready-to-eat cereals, pastas and frozen entrees. Its shelf tags, signage and display tables read loud and clear that items are free-from or gluten-free.
Store brands seem to be giving the national brands a run for their money as they ramp up their offerings to include tasty new product categories as well as enhanced signage and displays, promotions and merchandising efforts. Other promotions such as product sampling, in-store cooking demonstrations and food pairing how-tos can be staged for store brands to help prompt purchases.
So often, we gluten-free shoppers overlook a gluten-free product on a store shelf, simply because it's not as clearly marked as it could be. Labels matter, especially where gluten-free and free-from products are concerned.