01/29/2019
Here's why organic food prices are dropping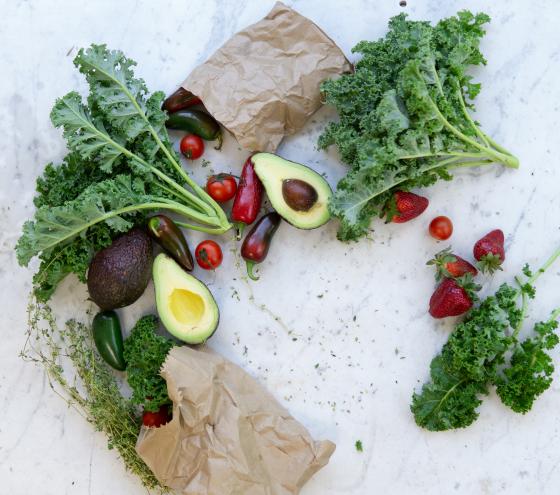 Although organic foods are still the most expensive option at the grocery store, as organic options multiply price premiums will fall.
According to the Associated Press, last year organic food and beverages cost an average of 24 cents more per unit than conventional food, or about 7.5 percent more. That was down from a 27 cent, or 9 percent, premium in 2014.
According to AP, there are varying factors behind the pricing for organic foods. For example, milk and eggs tend to be higher, because of strict government regulations for what can be "defined" as organic for these products. Specifically, cows producing organic milk must be have access to grazing for at least one-third of their food intake.
One reason organic premiums are falling is the increase in products on the shelves. Organics used to be confined to health food stores and high-end groceries like Whole Foods, but mainstream stores are increasingly offering them. Kroger, one of the nation's largest grocery chains, says it stocks 9,000 organic items in its stores and notched $1 billion in organic produce sales in 2017.
Consumer demand also impacts prices. Right now, demand for organics is outpacing supply in many categories. U.S. sales of fast-moving consumer goods — a category that includes food, beverages and toiletries — were flat last year, but sales of organic goods jumped 9 percent.
Millennial households are leading that charge, as they stock up on organic milk and baby food for their children. But other generations are also buying more organic products. Overall, 88 percent of American households have bought organic food or beverages.
To read the Associated Press article, click here.