Here's why discount retailers are thriving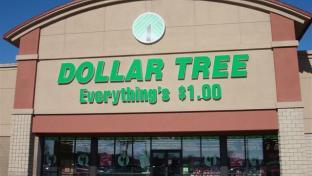 America's dollar and discount retail stores are thriving, while department and specialty apparel stores are struggling.
According to a new report from Bank of America Merrill Lynch and reported by CNBC, this is because low-income shoppers are spending more frivolously than middle- and upper- income shoppers. In a new research report, Bank of America Merrill Lynch said purchases made by low-income consumers (U.S. households making less than $50,000 per year) grew 6% this past April from a year ago.
America's consumer confidence remains high despite an ongoing trade war between the U.S. and China, and as unemployment levels remain low. Although low-income shoppers have been encouraged to spend more at the beginning of the year, they are spending more at places such as Walmart and Dollar Tree, rather than at retailers such as Tiffany and Nordstrom.
To read the CNBC article, click here.