Here's how regional grocers rank in consumer satisfaction
Get great content like this right in your inbox.
Subscribe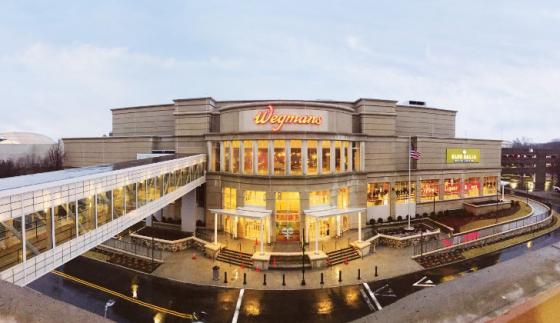 National grocers are not at the top of the list when it comes to customer satisfaction — with one exception.
That's according to the latest Consumer Reports ratings of grocery stores and supermarkets in which five regional supermarkets shared top honors for customer satisfaction. They are: Central Market; Wegmans Food Markets; Heinen's Fine Foods; Gelson's Markets; and Market Basket. Trader Joe's is the only national chain to earn CR's top overall satisfaction score.
Often perceived as a private brand at grocers, produce quality and variety of goods were the second greatest factor in consumer satisfaction, the first factor being low prices.
The CR respondents ranked low prices as their top reason for shopping at a particular. Among members who quit shopping at a particular store because they were dissatisfied, one of the most common reasons stated was that it was too expensive. Trader Joe's and Market Basket gleaned top marks on competitive pricing.
After price, produce quality and the variety of goods a store carried were among the most important reasons members chose to shop where they do. Central Market and Wegmans were the only stores in the ratings to excel not only in produce quality, but also in produce variety, selection of healthy options, selection of locally produced products, and variety of international products or multicultural foods.
The rankings are based on survey responses from more than 75,000 CR members, who provided ratings of the one or two supermarkets they visit most often. CR asked members to judge supermarkets, warehouse clubs, and supercenters on 13 grocery-store attributes, including cleanliness, price, food quality and variety, checkout speed and staff helpfulness, selection of healthy options and locally produced foods, and variety of international and multicultural foods.
To read the report, click here.