Here's the future of two private brand heavyweights
Get great content like this right in your inbox.
Subscribe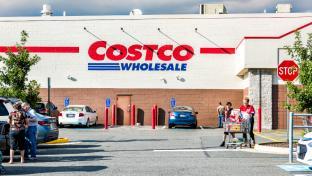 Private brand heavyweights, Costco and Amazon are being put under the microscope as experts weigh in on their retail influence 10 years into the future.
According to NADSAQ, the heightened competition presented by e-commerce, especially grocery delivery, will only make Costco stronger over the next decade. Management continues to focus its efforts on expanding selection across apparel and organic and fresh foods, as well as introducing new services like hotel booking. The company's expertise at sourcing a range of items, including Super Bowl tickets and diamonds, then reselling them at discounts, gives the company a wide moat.
The most telling sign that a Costco membership continues to prove its worth is that the membership renewal rate held steady at 90 percent in the U.S. and 88 percent worldwide last year. Most importantly, the company is seeing higher sign-ups among millennials, which is an important sign of Costco's competitive position given that nearly every young person has already shopped on Amazon.
There's never been a more disruptive force in retail than the emergence of Amazon.com and the trend toward online shopping, and yet Costco continues to post operating performance similar to that of a decade ago.
According to a Motley Fool article, there's a good chance Amazon will be pursuing a growth opportunity a decade from now that no one is even talking about currently. The article says that while Amazon's core retail business will continue to grow around the world, investors should keep their eye on Amazon's cloud business Amazon Web Services (AWS). AWS helps companies connect and scale a host of services and systems in the cloud, including machine learning, blockchain, storage, database system hosting, analytics, and business applications, among several other services.
The article predicts that over the next decade, it can be expected of Amazon to continue to push forward internationally and continue to lead in the innovation of commerce, as well as help migrate more people over to a digital economy.