H-E-B's irresistible flour tortillas
Get great content like this right in your inbox.
Subscribe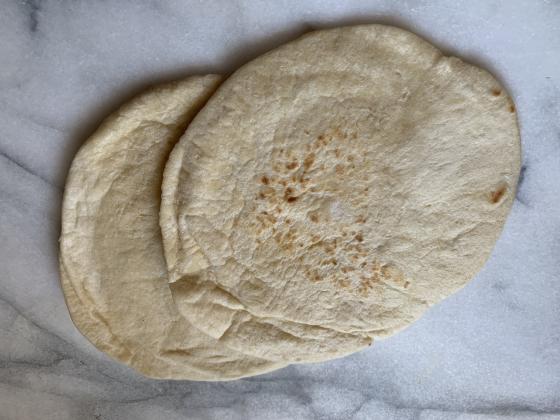 Filipino simmer sauces, French hot dog buns and masala-spiced donuts.
While private brand food retailers and manufacturers are incorporating trendy Asian and European flavors into their assortments, make no mistake: U.S. consumers are still crazy about Mexican food.
Tacos, burritos and quesadillas are hotter than ever on social media and in grocery stores as Americans' cravings for Mexican food and beverages show no signs of dying down.
In 2017, more than 233 million Americans used Mexican ingredients or products in their diets, according to data compiled by the statistical firm Statista. This deep influence of Mexican food in U.S. homes is reflected in the consumption of one particularly delectable product: tortillas. According to Statista, the U.S. Census and the Simmons National Consumer Survey, 110.72 million Americans consumed tortillas in 2017.
Retailers and experts in the food industry agree that Americans love Mexican food and that the appetite for it will continue to grow. Most retailers have expanded their assortments to include a few branded and own brand options in the tortilla aisle. But no other major food retailer in America perfected tortilla innovation like H-E-B.
Ask any Texan what they love most about the Lone Star State and they might just mention the private brand tortillas from H-E-B and sister banner Central Market. San Antonio, Texas-based H-E-B was founded in 1905 and operates more than 350 H-E-B and Central Market stores throughout the state. H-E-B knows that U.S. consumers love Mexican food and want to prepare it at home. The retailer installed tortilla machines in every store in 1979 and have been selling billions — yes billions — of their own brand flour tortillas for decades.
One of the most unique features of any H-E-B or Central Market store is the large humming tortilla machine in the bakery. Workers press fresh tortillas all day and then pack them in plastic twist-top bags while they are still warm. Sometimes, if the machine is actively staffed by one of the H-E-B bakers, he or she will hand a shopper a whole tortilla sample fresh off the press. Both H-E-B and Central Market stores sell a variety of own brand flour tortillas: flour tortillas, butter flour tortillas, Southwestern flour tortillas, and jalapeno flour tortillas. For this review, I sampled the Central Market flour tortillas.
If you have ever eaten a shelf-stable flour tortilla out of a bag at the grocery store, you know that a freshly made tortilla is so much better. The fresh flour tortillas at Central Market, at 8 inches in diameter, are perfect for tacos, burritos and quesadillas. But where they really excel is in taste and texture.
The Central Market flour tortillas have a scratch-made floury taste, with no hint of an artificial aftertaste like so many branded tortillas. The texture is tender, not tough or chewy. The Central Market flour tortillas also have an ideal thickness: thin but not so thin that it tears when folded into a taco or burrito. The tortilla holds everything in place, and it never overwhelms the fillings.
The best thing about the Central Market flour tortillas is that when toasted, they bubble evenly and smell fresh-pressed, like a homemade tortilla. At $2.79 for 10 tortillas, I can see why H-E-B stores consistently end up in the top five of America's favorite grocers. How many food retailers have an in-house tortilla baker making these delicious discs?
Overall score: 100/100
Tested: February 2019
Acosta, managing editor of Store Brands, can be reached at [email protected]