03/11/2019
Grocery sales up 4 percent in January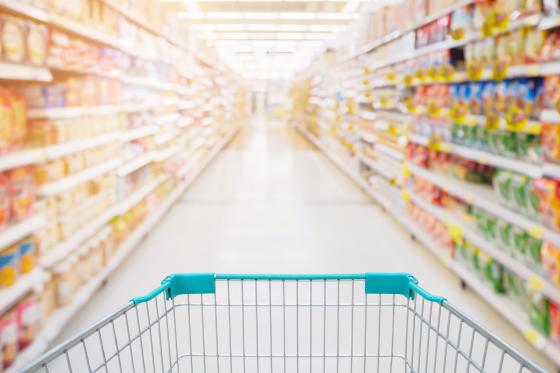 January retail sales of grocery and beverage stores were up 4 percent year-over-year and up 1.1 percent month-over-month seasonally adjusted, according to the National Retail Federation (NRF).
Total retail stores rebounded for the month, increasing 1.3 percent seasonally adjusted from December and 3.6 percent unadjusted year-over-year. The numbers exclude automobile dealers, gasoline stations and restaurants.
"Retail sales recovered in January after the unexpected drop in December, reinforcing a positive start to 2019," NRF Chief Economist Jack Kleinhenz said. "American consumers regained confidence as concerns over the government shutdown and stock market volatility faded and trade talks moved in a positive direction. Although some hesitancy is still lingering, it is good to see consumer spending showing traction given the concerns on the minds of American families last month. We expect higher wages and low unemployment to continue to promote consumer confidence in the year ahead."
Retail sales in December were revised even lower, but these figures remain suspect given the reporting delays caused by the government shutdown," Kleinhenz added. "The January rebound further calls into question the accuracy and reliability of the December data. The processing of the delayed data is still unclear, and the volatility of the figures reported is difficult to explain at this point."
The results come as NRF is forecasting that 2019 retail sales will grow between 3.8 percent and 4.4 percent to more than $3.8 trillion. The forecast will be monitored and subject to revision as more data is released in the coming months.
NRF's numbers are based on data from the U.S. Census Bureau.
Other key retail sectors during January include:
General merchandise stores were up 3.2 percent year-over-year and up 0.8 percent month-over-month seasonally adjusted.

Health and personal care stores were up 2.4 percent year-over-year and up 1.6 percent month-over-month seasonally adjusted.

Clothing and clothing accessory stores were up 2.1 percent year-over-year but down 1.3 percent month-over-month seasonally adjusted.