Grocers gear up for National Family Meals Month
Get great content like this right in your inbox.
Subscribe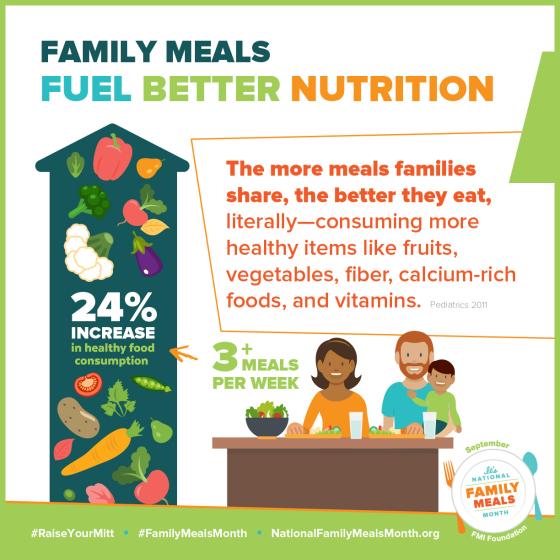 Grocers across the country this month will celebrate National Family Meals Month, a nationwide event supported by Arlington, Va.-based the Food Marketing Institute's (FMI) Foundation, to underscore the importance of family meals and how greatly they benefit children. The event challenges Americans to share one more meal at home per week with families using items purchased from the grocery store.
Retailers from across the U.S. are participating, including: Batavia, Ill.-based Aldi; Carlisle, Pa.-based Ahold Delhaize; Cincinnati-based The Kroger Co.; Grand Rapids, Mich.-based Meijer; Lakeland, Fla.-based Publix; Rochester, N.Y.-based Wegmans; West Des Moines, Iowa-based HyVee; and Williamsville, N.Y.-based Tops Markets, among others.
The FMI's website examines how the educational program reinforces the role food retailers play in the areas of food safety, nutrition and health. "Meals eaten at home are shown to benefit the health and wellness of children and adolescents, to fight obesity, substance abuse and to make families stronger —creating a positive impact on our communities and our nation as a whole," FMI said in a statement.
Throughout September, grocery customers will find tips and ways to simplify family fare online, in-store and via social media, and get family-friendly recipes available in stores.