Good, better or best?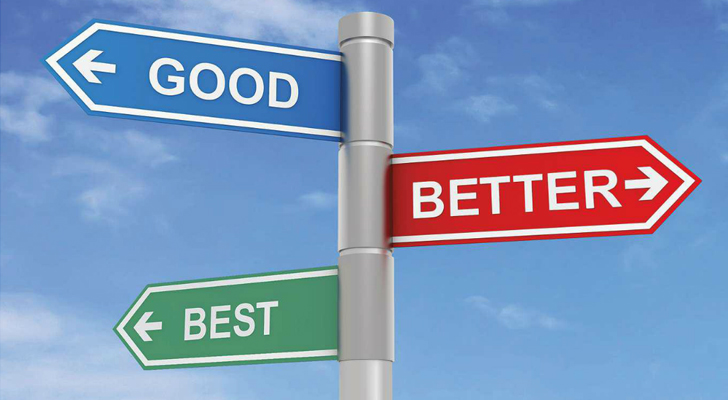 Not too many years ago, most retailers' private brand programs concentrated solely on me-too offerings — lower-priced alternatives to national brand products. But as these programs matured, they grew more sophisticated. As a result, many supermarket, drugstore and mass merchandise retailers now offer store brand tiers in addition to national brand equivalent (NBE), including value, premium and niche tiers.
But a three-tier (good, better, best) or three-tier-plus private brand program doesn't make sense for every consumer packaged goods (CPG) retailer. To get the most out of a private brand program, a retailer needs to align the tier structure with its overall corporate mission statement.
Jim Wisner, founder and president of Wisner Marketing Group Inc., Libertyville, Ill., recommends that the mission statement itself take a carefully defined position.
"You don't know if you're really positioned unless you are an answer to a question," he maintains. "Which is 'Where is the best for X?', 'Who does X?' And you're kind of the visceral response to that question."
And the store brand strategy should be part of that mission statement.
"Retailers who don't incorporate a strategic private brand strategy into their corporate mission or go-to-market blueprint are not capitalizing on the power their own brands can bring them," says Glenn Pfeifer, general manager and executive creative director of Galileo Global Branding Group, part of Stamford, Conn.-based Daymon Worldwide. "The difference can mean millions of dollars in sales in the span of just a few years."
And, of course, the mission statement should define the retailer's go-to-market strategy. That strategy encompasses the types of shoppers the retailer is targeting and what they value, explains Randolph Burt, a partner with Chicago-headquartered A.T. Kearney Inc.
"If your go-to-market strategy focuses on value or low cost, a single-tier may be appropriate," he notes. "If your go-to-market strategy targets upscale shoppers, the addition of premium private brand tiers may make sense."
The retailer's mission statement also should help guide the purpose of a retailer's own-brand program. Private brands could be a "strategic pillar" that differentiates one retailer from its competitors, or they could be simply margin enhancers that give shoppers an alternative to the national brands. Pfeifer strongly recommends that retailers choose the former.
"To provide valuable differentiation and meaningful connection to shoppers, private brands truly have to be leveraged as brands in their own right," he stresses.
Beyond the mission statement
Other considerations that go beyond the mission statement should factor into tier-related decision-making, too. Perhaps the most important one is the size of the chain. A retailer needs to figure out whether or not it is large enough to expand its private brand range into a multi-tier format, Wisner says. A smaller retailer might have difficulty meeting minimums and other supplier requirements.
An understanding of the shopper base also is critical. A retailer needs to ask itself whether or not it has the "right kind of shoppers to support multiple tiers," Pfeifer says.
If the retailer targets higher-income shoppers or boasts a foodie-focused environment, multiple tiers might not make sense, Wisner adds. The expectation of the shopper base likely would be premium-tier private brand products.
And multiple store brand tiers and brands also bring with them expanded marketing and merchandising needs. Therefore, a retailer also needs to ask itself if it has the marketing dollars and merchandising strategies to support multiple brands, he adds, including "lifestyle" brands. It also needs to determine whether or not it could "physically execute the discipline and science of brand management" without help.
A category-specific review is critical in decision-making, too.
"Although the private brand will cut across categories, deciding which categories to introduce each tier must be based on individual category strategies," Burt says. And "identifying gaps in national brand offerings relative to existing or emerging consumer trends can also inform a private brand tier strategy — for example, many retailers have implemented natural and/ or organic private brands that cross categories and take advantage of the health and wellness mega-trend."
For retailers that are able to pull it off right, niche tiers such as organic and gluten-free offer much in the way of opportunity, Wisner says, as does the quickly growing premium tier. Products within these tiers often have no national brand equivalent, so they serve as positive differentiators for a retailer.
To "premiumize" a product line, retailers could go upscale with either the products or the packaging — or both, he adds. For example, Loblaw's President's Choice chocolate chips cookies were created to be better than Chips Ahoy, while Albertsons' The Snack Artist snacks feature resealable bags.
Test it
When it is planning to introduce a new private brand tier or tier structure, a retailer will benefit by doing some initial testing of the launch. Focus groups can be helpful here, Wisner says.
"You can also do simple triangulation tests. You can do preference testing in terms of the product and the packaging," he adds, while noting that such preproduction testing does not always translate into the post-production experience.
Predictive analysis also can be helpful, Burt says.
"Using predictive analysis driven by customer loyalty data to estimate switching behavior is a relatively low-cost way to evaluate various private brand tier scenarios," he explains. "This requires a fair amount of analytical sophistication but allows retailers to map how demand may shift in different scenarios and evaluate key drivers and sensitivities prior to investing in physical product development."
Once a retailer is ready to roll out a program, it might want to identify a set of pilot categories and stores for testing and learning about "key performance drivers such as in-store merchandising, pricing and promotion strategy and competitive response" — before a full launch, Burt says.
But Pfeifer notes that most retailers lack the volumes needed to support testing in the comprehensive manner defined by CPG brands.
"There are creative ways to get it done, but it requires a true partnership and R&D investment mentally from both the retailer and its suppliers to make it happen," he says. "We have done consumer testing both online and through more traditional methods to look at various private brand opportunities for some of our customers. However, most retailers really need to see the needle significantly move before trying something new."