Global organic market to grow nearly 15% through 2024
Get great content like this right in your inbox.
Subscribe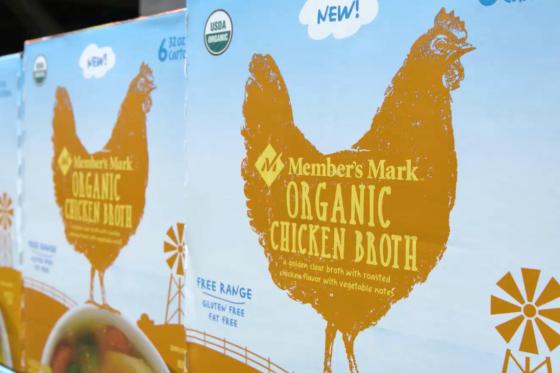 A new report by Zion Market Research estimates that the global organic food and beverage market will grow from $124.7 billion in 2017 to around $323.1 billion by the end of 2024, which is a compound annual growth rate (CAGR) of 14.56 percent.
North America, which comprises about 40 percent of organic revenue, is expected to dominate the market with the highest CAGR during the forecast period, according to the report, "Organic Food and Beverages Market by Product Type: Global Industry Perspective, Comprehensive Analysis and Forecast, 2017-2024."
"The rising health consciousness among consumers and the growing popularity of organic food and drinks are driving the demand in North America," New York-based Zion states in the report. "Increasing health issues such as diabetes, obesity and digestive disorders are also one of the factors driving the growth of the organic food and beverages market in the region. There are a number of organic farms in North America as compared to other regions and some of the companies are focusing on investment in building industries, which also anticipates the growth of the market in this region."
Europe accounted for more than 33 percent of the total revenue share globally. "The growth in Europe is anticipated due to the paradigm shift of population towards a preference of healthy lifestyle and the rising awareness about the health benefits of organic food and beverages," Zion says in the report. "The increased accessibility of organic food and beverages in retail outlets make it more convenient for consumers to purchase these products. Germany is expected to lead the market in Europe whereas various other countries like the U.K., France, Spain, Russia and Italy are also expected to witness rapid growth in organic food and beverage market in the region."
Asia-Pacific is also expected to rapidly increase in CAGR during the forecast period, owing to the changing lifestyles and increase in consumer disposable income, according to Zion. "The Asian market has a significant amount of imports of processed organic food and beverages from the developed countries of Europe and North America," the report states. "The industrialized and developed countries such as Australia, New Zealand, Japan, Singapore, Hong Kong and Korea are major markets for organic foods and beverages in the Asia Pacific. There is also an increase in demand for the products in developing countries like India and China due to awareness about the benefits of organic food and beverage."
A free sample of the report can be downloaded here.