FMI Foundation recognizes Gold Plate Award winners
Get great content like this right in your inbox.
Subscribe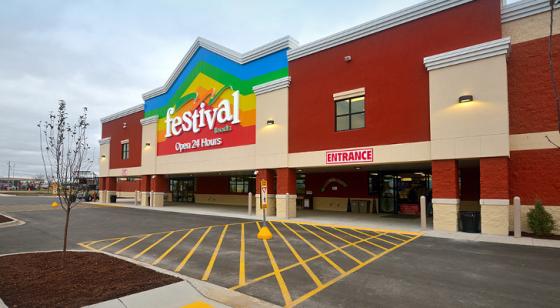 During the Midwinter Conference of the Food Marketing Institute (FMI) in Scottsdale, Ariz., the FMI Foundation recognized retailers and others in the food industry with the Gold Plate Award for excellence in promoting National Family Meals Month in September 2016.
"2016 was the second year for National Family Meals Month, and the FMI Foundation acknowledges the extraordinary efforts by the retail food industry to help consumers make family mealtime easier," said Sue Borra, RD, chief health and wellness officer for FMI and the FMI Foundation's executive director. "According to a Nielsen analysis of National Family Meals Month, 85 percent of shoppers who saw the campaign reported healthier behaviors as a result, so these programs can make a difference in the well-being of the customers we serve."
The following retailers and wholesaler were Gold Plate Award winners:
1-99 stores — De Pere, Wis.-based Festival Foods. In its Festival Family Meals promotion, Festival Foods offered samplings from its Dine at Home Deli items to help consumers gain awareness of National Family Meals Month and to provide customers with meals solutions on busy nights. The company also ran paid ads highlighting the #FestivalFamilyMeals Twitter chat, National Family Meals Month and the in-store Festival Foods Oven Mitt Giveaway. The campaign garnered 4,332 clicks to the website and 688,886 ad impressions. Facebook advertising received 4,511 clicks to the website and 438,023 ad impressions.
100-199 stores — Abingdon, Va.-based K-VA-T Food Stores. For its program called Make Family Meals Happen with Meal Solutions from Food City, K-VA-T Food Stores combined a variety of initiatives in-store, online, on social media, on television and in print that were geared toward both customers and associates. In-store activities included digital signage, recipe booklets for customers at all 134 stores, and an insert in the weekly promotional circular both in-store and by mail to promote the benefits of family meals.
200-plus stores — West Des Moines, Iowa-based Hy-Vee Inc. In its promotion #HyVeeFamilyMeals, Hy-Vee celebrated National Family Meals Month by accommodating families' busy schedules. The company created numerous educational materials and offered in-store family cooking classes with its 228 dietitians, easy pickup and delivery meal options, and the opportunity for children to eat free with the purchase of an adult entrée every day in September at the more than 90 Hy-Vee Market Grille restaurants across their eight-state region. For every family that posted a photo of themselves eating a meal together on social media and used the hashtag #HyVeeFamilyMeals and for every person who shared or retweeted Hy-Vee's social media posts about National Family Meals Month, Hy-Vee donated $1 to Meals from the Heartland (a nonprofit dedicated to feeding the hungry), up to $100,000.
Wholesaler — Hickory, N.C.-headquartered Merchants Distributors Inc. (MDI). In its promotion called Taco Night — Family Meals Program, the MDI team established a "Taco  Night" meal solution event for families shopping at more than 300 retailers across multiple states along the East Coast. The goal was to create a reason for families to come together, put down their mobile devices, and enjoy not only a great meal but each other again. The initiative was promoted with print ads, digital coupons, social media, digital web banners and in-store displays across multiple store chains.
Established in 1996, the FMI Foundation seeks to ensure continued quality and efficiency in the food retailing system and is operated for charitable, educational and scientific purposes. To help support the role of food retailing, the FMI Foundation focuses on research and education in the areas of food safety, nutrition and health. For more information, visit http://www.fmifoundation.org.