Finding the next big thing
Get great content like this right in your inbox.
Subscribe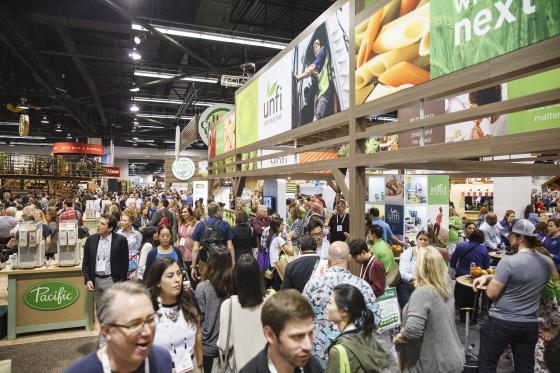 Health and wellness trends sure aren't what they used to be.
Retailers and suppliers looking to leverage the latest trends in consumer packaged goods (CPGs) used to hang their hats on gluten-free, free-from and organic labels, and left the niche dietary foods and products to places like Whole Foods Market.
But now every shopper, spanning a wide range of socioeconomic and cultural backgrounds, has a different idea of what it means to eat well or be well, shaped by health trends and nutritional science. To capitalize on modern health and wellness movements and reach the right customers, retailers and manufacturers need to get in front of these trends and harness their momentum at the right time.
To meet this challenge, retailers and suppliers of course invest their resources in research and development, trend analytics and consumer spending data. Some CPG trends are more hype than anything else, while others do have some legs: What will be the next argan oil, Sriracha or keto diet?
But there's an easier way to get a sense of the most buzzworthy CPGs even before they become bonafide trends: Retailers and suppliers of private-branded products can tap an oasis of enlightenment in Anaheim, Calif., in March at Natural Products Expo West 2019. 
This year's 39th annual Natural Products Expo West, billed as the world's largest natural, organic and healthy products trade show, promises another record-setting year, with more than 85,000 attendees including industry pioneers and a new generation of innovators shaping the future of healthy products. The show, produced by New Hope Network, a part of Informa, will be held March 5-9 at the Anaheim Convention Center and will be bigger than ever, according to New Hope Senior Content Director Christine Kapperman.
"Last year Expo West expanded into the North Halls of the convention center, which were packed with people and products," Kapperman says. "And we're already back this year to having exhibits in the hotel space as well. So the amount of new products and exhibitors continues to grow every year."
Last year Expo West attracted 3,521 exhibiting companies, including more than 600 first-time exhibitors, and many hundreds of which manufacture products for private brands.
"Every year we see new trends rise up alongside the evolution of movements that have shaped this industry," said Carlotta Mast, senior vice president of content and insights for New Hope Network. "The new products on display
are an outcome of changing consumer preferences. In recent years, social
media influencers have exponentially grown awareness among consumers who with every purchase they can make a choice that is healthier for their bodies, for the planet and for the people who grow our food and make our products. Nowhere is that power more evident than on the floor of Natural Products Expo West." 
Kapperman says New Hope has already identified a few new trends as the organization vets entries for its NEXTY Awards, a twice-annual awards program in which the organization recognizes the most innovative, inspirational and integrity-driven products in the natural products industry. The awards are handed out at Expo West and at New Hope's Expo East event in the summer on the East Coast (September in Baltimore). 
"Through our NEXT division we have identified some trends we're tracking for 2019," Kapperman says. "And what's exciting us is certainly the rise of regenerative agriculture and how that finished product is evolving. There are also some rising certifications on this. We don't expect to see those on products quite yet but we do expect to see brands calling this out."
Regenerative agriculture has been defined as an agricultural system that improves the land (versus sustainable agriculture, which promises to be "less harmful" to the environment). It was a buzzword in 2018, but promises to be more ubiquitous in 2019 as consumers demand more than just "sustainable" products and look for attributes such as soil rebuilding, biodynamic and biodiversity on their product labels.
White Leaf Provisions, with its "biodynamic and regeneratively farmed" products, are the best example of a CPG company thinking ahead on this trend, Kapperman says.
Retailers and suppliers looking for the next big thing in CPG can also expect to see how the following trends have a big presence on the Expo West 2019 floor:
Plant-based power: Vegan sales are unstoppable and expected to keep exploding; also, investment is increasing and new jobs are being created in the plant-based foods industry, says Michele Simon, executive director of the Plant Based Foods Association.
Glyphosate awareness: Consumer awareness of glyphosate, the pesticide commonly known as Roundup, has spiked. The Detox Project launched the Glyphosate Residue Free certification seal in 2018. A growing number of brands are adopting the designation.
Functional foods: Ingredients such as anti-inflammatory turmeric and ginger, adaptogenic reishi mushroom or apple cider vinegar are expected to continue to multiply across store shelves.
Keto diet: More low carb-friendly products are launching across food, beverage and supplement categories, and they are representative of a broader consumer trend that prioritizes healthy fats and vilifies sugar for improved health. 
Cannabis/hemp: Cannabidiol (CBD) is revitalizing supplement sales, appearing in products ranging from snacks to beverages to face wash and being touted as a way to help with anxiety, inflammation and healthy sleep cycle support. 
Frozen food: A frozen foods revival is underway as CPG product developers churn out "fresher" frozen foods with flavors that are appealing to millennial and Generation Z shoppers. 
Other trends expected to make a big splash at Expo West 2019 include low-FODMAP, low-to-no sugar, and flexitarian foods.
For retailers and manufacturers of store-branded products, Natural Products Expo West offers an oasis of opportunity to improve their private brand programs with buzzworthy differentiation.
Gina Acosta is managing editor of Store Brands.