Feel the warmth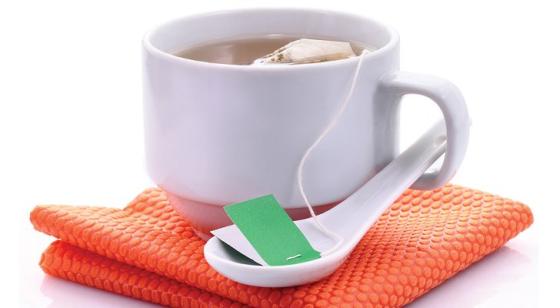 Tea. It's the world's most widely consumed beverage — other than water — and nearly 80 percent of all U.S. households have some on hand. And on any given day, more than half of all Americans — about 158 million people — drink tea, states the Tea Association of the U.S.A. Inc., New York.
Studies continue to bolster tea's reputation as a healthful beverage, linking its consumption to heart and brain health, cancer prevention and successful weight management, says global market research firm Mintel in its July 2015 report "Tea & RTD Tea — US." Tea's healthful reputation has made an impact on millennials, in particular. Ninety percent of millennials consider tea's health benefits to be important. Tea's natural health benefits could also appeal to Generation X and baby boomers. To boost tea consumption, retailers could communicate clearly the health benefits of tea and encourage consumers of all ages to include tea in their beverage repertoire.
'Craft' is in
Current trends within the hot brewed tea category include the rise in specialty items.
"The craft' concept is one that is extending to tea — the same movement that is tapping into the imaginations of brewers and distillers," says Sylvia MacVey, president, G. E. Barbour Inc., Sussex, New Brunswick. "Consumers are much more educated on the process of blending or of brewing or distilling, and want to be able to deconstruct the flavor of the blend into its individual notes."
With the rising interest in individual flavors comes an interest in loose-leaf tea as well. Loose-leaf tea allows consumers to see the variation in the leaves and the characteristics of different varieties. Plus, loose-leaf tea suggests to consumers the "small batches" and "packed by hand" aspects of the craft movement, she adds.
It might be no surprise, then, that pantries are carrying a more diverse tea stock. Households are not carrying any more or any less tea than before, but the selection of flavors is much more varied, MacVey notes.
Hot tea drinks are also trending outside the home much more than in the past. For instance, it is now much more common and easier than in years past to order hot tea at quick-service restaurants, coffee shops and casual dining restaurants. These places are "beginning to elevate the experience and offer a bit more selection in terms of flavors," she notes.
And brewed tea is even moving into the cooking arena as an ingredient. For example, consumers are using tea to crust a roast or as an ingredient in a barbecue sauce.
"[Consumer] tastes are starting to move a bit more toward bitter than they have in the past," MacVey states. "So tea leaves offer a nice complexity to the flavor of a sauce or of ice cream, for example. We have a recipe for a black tea ice cream paired with grilled peaches — it's a nice take on the idea of a peach iced tea."
An elevated experience
As restaurants expand the selection of tea that they carry in-house, they will likely begin to suggest teas to complement or enhance their dessert selections — the way restaurants pair wine with entrées, MacVey predicts. These restaurants might even go so far as to include tasting notes for the different tea varieties. At home, consumers will continue to experiment with new flavors, she adds. And the market will likely see interesting and exotic flavor combinations with green teas and white teas as a base.