FedEx partners with Walmart
Get great content like this right in your inbox.
Subscribe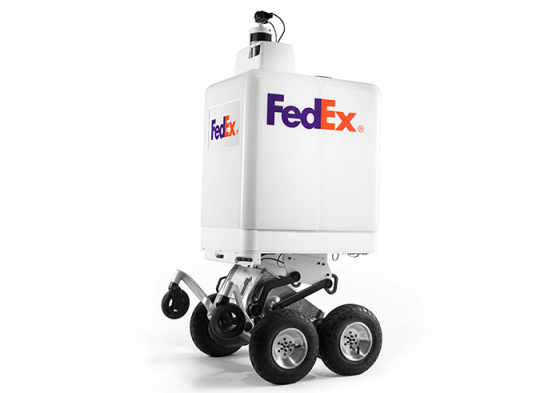 Retailers and restaurants are teaming up with logistics partners such as FedEx in search of the ultimate last mile solution.
According to CNBC, FedEx plans to begin testing a robot to handle home deliveries for partners ranging from Walmart to Pizza Hut. The Memphis, Tenn.-based shipper is teaming up with DEKA Development & Research, whose founder -- Dean Kamen -- invented the Segway stand-up scooter and iBot stair-climbing wheelchair, for its project. The delivery company said the robots could become part of its same-day service that operates in 1,900 cities around the world.
Cameras and software help these "battery-powered robots that look like coolers on wheels" navigate and detect obstacles as they roam sidewalks and roadways at 10 miles per hour, according to the CNBC article. This project must first win approval in test cities to become widespread.

To read the CNBC article, click here.