Family Dollar changing up private brands
Get great content like this right in your inbox.
Subscribe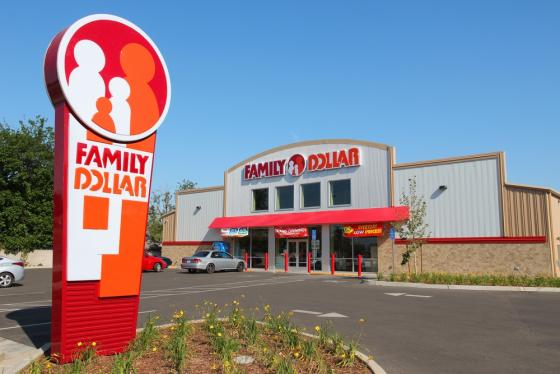 Chesapeake, Va.-based Dollar Tree Inc., which owns both the Dollar Tree and Family Dollar banners, is revamping the private brands at its 8,200 Family Dollar outlets.
"We're in the process of moving away from family-branded labels such as Family Wellness, Family Gourmet and Family Chef with the intention to drive relevant brandings with new and improved packaging to refresh our assortment," said Gary Philbin, Dollar Tree's Enterprise president, in a recent conference call with investors. "You will see Homeline replacing the Family Dollar brand in household products. You also see we're transitioning from our private brand candy assortment from Family Gourmet where you will now see Catawba Candy Co. In the months ahead, we'll be transitioning labels in several other pipelines mainly on the consumables categories. These private brands are being developed to provide national brand comparable quality and terrific values to support the compare and save component of our smart ways to save program."
Philbin said "freshening up" the private brands will go a long away with consumers.
Dollar Tree Inc. also recently reported a consolidated net sales increase of 4 percent to $5.29 billion in the fiscal first quarter ending April 29 from $5.09 billion in the prior year's first quarter. Same-store sales for the Dollar Tree banner increased 2.5 percent, and decreased 1.2 percent for Family Dollar.
Gross profit increased 4.7 percent to $1.63 billion in the quarter compared to $1.55 billion in the prior year's first quarter.
"Same-store sales were positive and total sales were near the mid-point of our range of guidance," said Dollar Tree Inc. CEO Bob Sasser. "The Dollar Tree banner continues to generate results that are strong, consistent and growing and we are enthusiastic about the opportunity to improve the Family Dollar business as we launch our renovation initiatives in the second quarter."
During the quarter, the company opened 164 stores, expanded or relocated 51 stores, and closed 16 stores.
The company estimates consolidated net sales for the second quarter of 2017 to range from $5.18 billion to $5.28 billion, based on a slightly positive to low single-digit increase in same-store sales for the combined enterprise.
Sasser said the company has invested "a significant amount of time, test and learn effort to improve to our Family Dollar store layout" in the last 18 months.
"We are pleased with results we are seeing and now this is the format we will be utilizing for both our new stores and current renovation programs," he added. "We believe our customers will respond enthusiastically to this format as we roll down in months ahead.