05/25/2018
Familiar trends continue at Sweets & Snacks Expo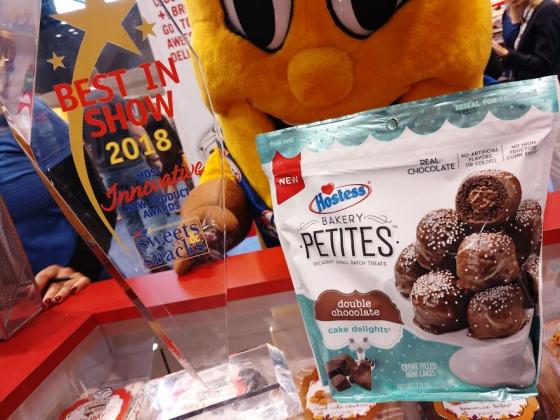 Dark chocolate, artisan salt, spicy flavors, protein from plants and animals, mini sizes, sharing portions and flavor mashups were all among the trends in evidence at this week's Sweets & Snacks Expo in Chicago, a festival of sweet to salty and everything in between.
From smaller to shareable to cleaner to spicier to handier, innovation was in full view, according to Jim Jim Dudlicek, editorial director for Progressive Grocer, Store Brands' sister publication.
Dudlicek says a couple of days hiking the show, hosted by the National Confectioners Association, was barely enough time to absorb the avalanche of new products that are increasingly embracing wellness as well as indulgence, as daily snacking occasions widen among consumers and reshape traditional mealtime habits.