Educated shoppers demand more own-brand transparency from retailers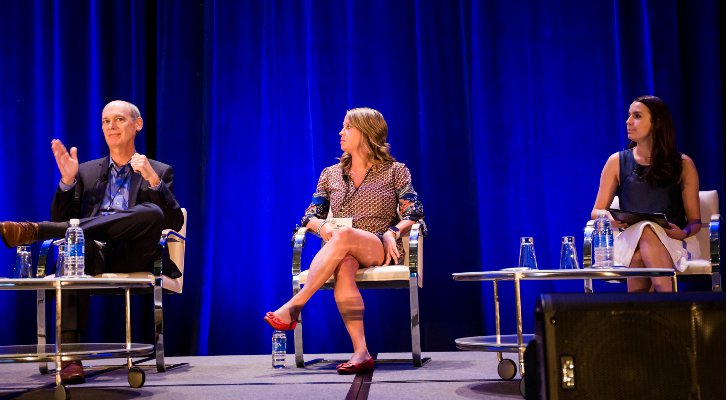 By Samantha Nelson
When it came to private brand products, retailers once had to look at only quality, cost and logistics. Now they need to know the answers to shopper questions that can range from "Is this extra virgin olive oil single varietal?" to "Is this palm oil endangering orangutans?"
"They want to know where the products are coming from and what's in the products," Carrie Mesing, director of private brands for New York-based FreshDirect, said during an Aug. 16 panel discussion (titled "The Push for Transparency") at Store Brands' 2016 Innovation & Collaboration Summit in Orlando, Fla. "They want to dive deeper into what the ingredients are and what they mean to them."
Considering how many questions shoppers might have, it can be hard to decide what information needs to go on a product's label.
"When you create a label, cleaner is better," Robin VanDenabeele, director of private label for Downers Grove, Ill.-based Fresh Thyme Farmers Market, said during the discussion. "You don't need to have 20 icons on a label. It gets confusing."
The key is understanding the shopper's priorities. FreshDirect might not identify the roaster on a package of coffee, but they will divulge the origin of the beans, Mesing stated.
And Midwestern grocer Fresh Thyme believes it is important to state the sourcing location for honey and olive oil, VanDenabeele said, and also calls out produce that is locally sourced.
When shoppers want to know about information that isn't on the package, the retailer needs to be able to provide an honest answer, too.
"It's important to build that trust and be sure the consumer feels like the retailer isn't telling them what they want to hear," Keith Winters, private brands manager for Minneapolis-headquartered Supervalu Inc., said during the panel. "I think the longer the consumer waits for a question, [the greater the chance it builds] mistrust. I would urge the vendor community to make sure that their response team is able to provide answers in a timely fashion."
Sometimes the need to provide a satisfactory answer can force a retailer to rethink the sourcing of its products, like FreshDirect did when it discovered its frozen fruit blend was actually sourced from seven different countries. Retailers making location-based or certified organic claims on their packaging also need to make sure their supply chain is sound so that the product always matches the label.
"It becomes critical to be very selective in the early stages of launching a product," Mesing says. "We spend a lot of time making sure that we're working with the right supplier. We view it more as a marriage contract than a transactional relationship."
Unfortunately, even the most thorough vetting can't address some problems. Supervalu, for example, had a supplier that was out of business for nearly two years after Hurricane Katrina, and FreshDirect needed to find another supplier to make its local "New York" nuts because the producer moved to New Jersey.
"There's a need to always have backup plans," Winters said. "If you're not having some plan B suppliers who qualify, you're going to end up losing a lot of sales."
Shoppers are increasingly concerned, too, about not only the food they're consuming, but also that food's packaging. They worry that the materials could present a threat to their health or their child's. Retailers will need to have the answers for today's information-seeking shoppers.
"In my mind, there's always been a bit of a barrier between the supplier and their packaging source," Winters said. "As time goes on, there's going to be bigger scrutiny and more questions."
Pictured in photo, left to right: Keith Winters, Robin VanDenabeele and Carrie Mesing.
Samantha Nelson is senior editor, content, for the Path to Purchase Institute, part of Chicago-based EnsembleIQ.