Eating on the go
Get great content like this right in your inbox.
Subscribe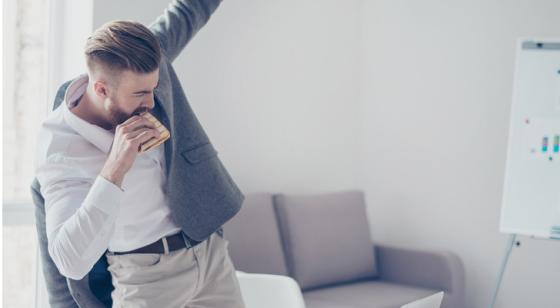 It's 2 o'clock in the afternoon and hunger gnaws at the young office worker who last ate at around 11 a.m., when he enjoyed a microwaved samosa and a hard-boiled egg at his standing desk.
"Should I eat a buffalo bar now or some lentil chips with salsa and a handful of cashews on the side?" he asks himself.
This hypothetical millennial represents one aspect of today's snack food market. Just as significant, though, are consumers of all ages who nosh on potato chips, cheesy popcorn, doughnuts, chocolate candy and rich, premium ice cream. In fact, sometimes the individual who "behaves" and snacks lightly on nutrient-dense food throughout the day is the same person who binges on high-calorie confections in the evening.
It's really a free-for-all in the snack foods market right now, which presents both challenges and product development opportunities for retailers with store brands. Fortunately, a number of market research firms have recently released reports on snacking trends, which help cut through the clutter.
First, retailers need to understand that the distinction between snacks and meals has become ever blurrier in terms of what is eaten and when. Many American consumers nowadays will eat traditional snacks and hors d'oeuvres such as veggies and dip, cheese and crackers, and mixed nuts as a quick meal, while others will grab a cheeseburger or a grilled chicken wrap for a portable "dashboard dining" snack.
Millennials and the oldest members of Generation Z, in particular, have been driving the trend toward eating whenever hungry and eating on the go, pressured by their busy multi-tasking lifestyles and expectations of immediate gratification, according to The NPD Group's new report "A Generational Study: The Evolution of Eating."
Furthermore, millennials, who tend to be foodies and champions of health-promoting and sustainable ingredients, have spurred the launch of a number of alternative plant-based snacks such as Hippeas organic chickpea puffs and BRAMi lupini beans. It's not that most millennials are vegan or even vegetarian — only a small minority are. But many are "flexitarians"; they believe they are improving their own health and that of the planet by eating plant-based food on a regular basis.
Millennials, moreover, have influenced older generations to demand health-related benefits in their snacks.
"Consumers today expect snacks to work for them; the snack is no longer just a reward," observes David Portalatin, NPD Group's vice president of industry analysis, in his introduction to the generational study.
Indeed, the better-for-you and clean label movements are having a sizeable impact on the traditional "treat yourself" segments, from chips to frozen novelties. Be that as it may, indulgent snacks as a whole are growing faster than health-oriented ones, reports Chicago-based IRI in its "2017 New and Emerging Snacking Trends" publication.
In fact, dollar sales of "core indulgent snacks" increased 3.4 percent over the past year compared to a 0.9 percent gain for "core healthy snacks," states Sally Lyons Wyatt, IRI's executive vice president and practice leader, who authored the snacking trends study.
Private brands, however, have only begun to scratch the surface of the growth potential in both the indulgent and healthful snacking realms. Accounting for just 6.4 percent of market share in the $17.6 billion salty snacks category per IRI data, private brands have had trouble competing with the aggressive multichannel distribution strategy of major national brands, explains marketing expert Jerry Cole of Chicago-based Starpoint Consulting Group.
It's time for retailers to become more aggressive themselves and place their store brand snack foods in off-site vending machines and other convenience settings, Cole contends.
In addition, inherently nutritious fresh fruits have become increasingly popular snacks, and in this arena grocery retailers already have a strong private brand identity. Nonetheless, retailers could do much more in the fresh-prepared space, leveraging their success with individually portioned packaged snacks such as crudités and dip, pre-cut fruit, and pita chips and hummus. There is also room for much more creativity in shelf-stable and frozen snacks.
Revealing numbers
In its May 2017 report "Snacking Motivations and Attitudes – US," Mintel Group notes that 94 percent of U.S. adults snack daily, while 66 percent snack at least twice a day and 15 percent snack four or more times a day.
Although contemporary U.S. consumers are increasingly health-conscious in their food choices, the top reason Americans snack is to treat themselves, states the Mintel report (see the list on p. 32). Also noteworthy, more than one-quarter (28 percent) of American consumers agree that taste is more important than healthfulness when choosing a snack.
That said, nearly one-third of consumers say that most of the snacks they eat are healthy, Mintel reports.
"While health is a factor for consideration in food and drink decisions, the majority of snackers do so for a treat, meaning that even health-focused snacks should appeal with messages about enjoyment and indulgence," says Beth Bloom, associate director of U.S. Food and Drink Reports at Mintel.
Further complicating the issue, consumer perceptions of what is healthful have been changing significantly. For example, multigrain snacks have been declining, dropping nearly 10 percent in dollar sales during the 52 weeks ending July 1, according to Nielsen data.
"Looking more broadly across the retail landscape, this aligns with the downward trend we've seen in products boasting 'multigrain' health and wellness claims on packaging," says Jordan Rost, vice president of consumer insights for Nielsen.
"Grains, in general, appear to be losing their clout, as amaranth, whole grain and brand claims have all shrunk in dollar sales — by 2.0 percent, 2.3 percent and 1.4 percent, respectively," he elaborates. "Conversely, gluten-free, grain-free and carb-conscious claims have grown substantially — by 6.0 percent, 40.8 percent and 3.6 percent, respectively."
On the other hand, alternative vegetable-based snacks, such as those made from pulses and sweet potatoes, have experienced strong growth — rising 5.2 percent from 2015 to 2016, according to a January 2017 report by Packaged Facts titled "Snack Food Nutrition Trends: Pulses, Vegetables and Grains in Salty Snacks & Crackers."
What's more, full-fat dairy products, including cheese and yogurt, are now in vogue as snacking options, thanks to recent epidemiological research showing that fat slows down the body's absorption of sugar, helping to reduce the risk of diabetes mellitus. Fat in food also contributes to a sense of fullness, which helps prevent weight gain.
Trending snack products
Anything can be considered a snack, say 38 percent of consumers, according to Mintel's "Snacking Motivations" study. The size of this mega–food category is staggering.
IRI's "2017 New and Emerging Snacking Trends" report offers many insights that should be helpful to retailers in developing private brand snack lines and products.
In the indulgent realm, IRI points to six snack segments where innovation is driving strong growth:
Regular cookies.
Whole-fat yogurt.
Whole-fat freezer novelties.
Regular salty snacks.
Sweet popcorn.
Refrigerated dips.
In the natural realm, the IRI report identifies three snack trends that will be growth contributors in 2017 and beyond:
Portability. Fresh juices, nut-based smoothies, and hand-held farmer's cheese are predicted to be star performers.
Meat snacks. Animal welfare and environmental factors will influence this category. Look for free-range chicken chips and no-waste "snout-to-tail" usage claims for pork rinds.
Holistic health. Farming practices will be emphasized more in snacks as will functional ingredients such as probiotics. "In fact, probiotic chips, pretzels and snacks are showing exceptional growth across all channels," writes IRI's Lyons.
Prospering in the snack foods sphere is all about "seizing the opportunity," insists the IRI report.
What can retailers with private brands do? Consider implementing the following suggestions:
"Leverage new flavors and forms to retain loyal consumers and capture new ones," IRI recommends. "Continue to communicate ingredients and sourcing in simple and effective ways. And ensure that innovative packaging and design are part of your portfolio."
Although it seems like anything goes in today's snack food market, a systematic approach to product development and marketing can pay off for private brands.