Easy does it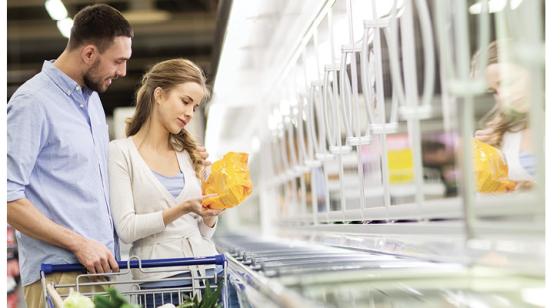 In its role as an attribute that consumers find nearly irresistible, convenience is the frozen meals and entrées category's superpower.
And yet, the prepared meals sector has had its challenges. Weak sales reveal that people are choosing meal options they perceive as fresher and healthier, according to global market research firm Mintel.
After three straight years of decline, the sector's sales did tick up slightly by nearly 1 percent in 2015 on the strength of both frozen and refrigerated side dish sales. However, overall sales remain below their 2010 benchmark. The category's largest segments, frozen single-serve and multi-serve meals, have suffered, Mintel reports in "Prepared Meals U.S.," published in May 2016.
These downward trends illustrate the public's move away from processed foods. To reverse course, Mintel advises retailers to build on the compelling appeal of convenience by offering products made from natural ingredients while being sure to direct consumer attention to their specific health benefits.
Product formulations with all-natural ingredients are a particular priority for households where two or more children are present, the report states.
Expanding the variety of cuisine and snacking-sized packaging could also grow sales, particularly among young adults aged 18 to 34, who are likely to say they don't have enough time to cook and are more likely than other age groups to eat smaller meals or snacks throughout the course of a day, the report asserts.
First, clean up
Artificial preservatives, flavors, colors and sweeteners continue to gain disfavor, and retailers with store brands are responding by moving away from them as well.
"Retailers are asking for cleaner labels for their private brands," says Jeff Gehres, senior director of sales and product development for Holland, Mich.-based Request Foods Inc., a copacker of frozen prepared entrées, side dishes and specialty items for retail, club store and foodservice customers.
Gehres says his company's research and development team is always looking for additional clean ingredients when developing new items and partners with ingredient suppliers that are focused on cleaning up their product formulas.
More and more private brand retailers are compiling "prohibited ingredient" lists for their products, points out Al Greenwood, vice president of sales for Astoria, N.Y.-based Water Lilies Food Inc., a maker of frozen Asian foods.
"We are increasingly making our products more 'clean.' This means removing (artificial) preservatives, additives and coloring," he says. "We have developed improved items that maintain taste and also follow these requirements. We also try to get ahead of the curve by offering these even to those retailers not yet demanding these changes."
Nancy Ragozzino, president of Meriden, Conn.-based Ragozzino Foods Inc., adds that her customers "are looking to clean up and shorten their labels and are not so hung up on knocking off a national brand equivalent."
Next, seek adventure
Injecting excitement is important to revitalize this category, Ragozzino says.
"Many of our retail customers are introducing unique items to their stores with no national brand equivalent," she notes. "It makes it so much easier for us as a custom manufacturer to set the gold standard, since there is nothing to compare against. Today's consumers are more food-savvy and more adventurous and willing to try new items. If it tastes great, they'll come back for more."
Greenwood, who works with retailers on their private brand frozen category programs, says they are focusing on developing and expanding their ethnic offerings.
"For Asian (cuisine), many of the programs started with egg rolls and General Tso's chicken, but we have watched them evolve into specialty spring rolls like shrimp lemongrass or a high-quality vegetable spring roll," he shares. "And now dumplings are starting to meet the sales volumes of some of the Asian favorites I just mentioned."
Retailers will continue to move into even more authentic ethnic items, Greenwood predicts. For Water Lilies' customers, that means bao buns. 
"A favorite bao is the barbeque pork, which is wrapped in a slightly sweet breading ball," Greenwood explains. "So keeping the energy with new, authentic items is important, and we see the payback that retailers get in increased sales."
Packaging improvements will be equally important when it comes to growing the category, Ragozzino says.
"We are seeing that retailers are trying to utilize their optimum space on the shelf with no spaces or gap," she observes. "That means creating packages that fit perfectly in sets of three, four or five facings across the freezer door."
Winning formulations
Thanks to the proliferation of cooking shows and competitions on television, consumers are familiar with more ethnic fare as well as with ingredients that were once uncommon, Ragozzino says.
"Let's face it, the pomegranate was not just invented. But in the last few years, it has made its way into our everyday beverages, salad dressings, sauces and more," she adds. "Same thing with kale."
Ethnic foods are increasingly popular in the frozen section, outpacing the category by about 10 percent over the past few years, Greenwood says.
Winning over millennials, known for being taste adventurers, should be a top priority, he emphasizes.
Millennials read labels, know what they want and are influential, Ragozzino agrees.
"Millennials are so important to attract to the frozen section, as they are naturally skeptical of the items offered in this department," Greenwood says. "But they love authentic ethnic items. And if we continue to do our job and offer more healthy, 'clean' items, these products can play a role in turning around the whole department for the future." 
Cvetan is a freelance writer from Barrington, Ill.