Dollar General testing produce at its traditional stores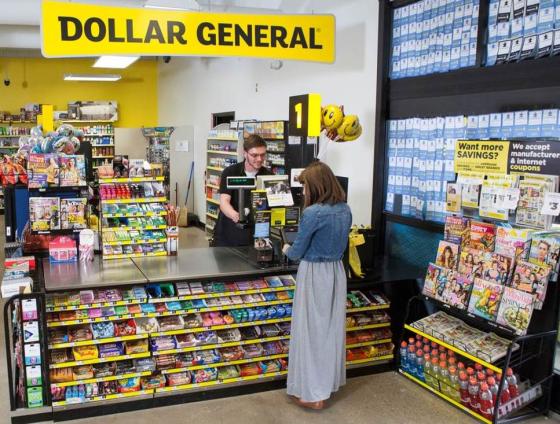 The word in private brands these days is "fresh," especially when it comes to premium offerings. Goodlettsville, Tenn-based Dollar General Corp. has decided to get in the fresh business and is testing fresh produce at its traditional dollar stores.
Todd Vasos, CEO of Dollar General, said the chain is remodeling about 300 of its traditional stores to increase cooler space about 160 percent. "Additionally, across about a third of these locations, we are testing an assortment of fresh produce. While it's still very early, initial remodels are yielding strong same-store sales improvements," Vasos said on a recent conference call with investors.
Vasos added that "we have seen nice comp lifts" in the stores that are selling produce.
"We're watching the comp across all categories within those stores. Produce is helping that comp, but even without that those stores are comping very, very well," he said. "And it's really attributable to the amount of cooler doors we're putting in on the refrigerators and frozen side of that equation, which have been well-received by the consumers."
Vasos said traffic is picking up at those stores as word of mouth gets about the produce. While Vasos said he likes the preliminary results of the test, he added that there is "still a lot more yet to figure out" as it relates to produce.
"We've been in the produce business for only a short period of time in these stores, but we've got a lot of experience with them in our market stores," he added. "And we've taken the learnings from those and are applying them there."
Last week, Dollar General reported that its first-quarter net sales increased 6.5 percent to $5.6 billion. Same sales grew 0.7 percent for the quarter from the same time the previous year.
"We have ongoing opportunities for gross margin expansion through improvements in shrink, global sourcing, private brands, distribution and transportation efficiencies and non-consumable sales," Vasos said. "As always, we will continue to work to ensure that our value preposition resonates with our customers."