06/05/2018
Dollar General reports increased sales for first quarter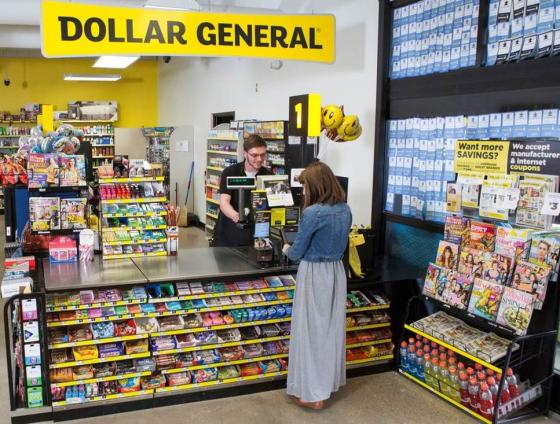 Dollar General Corp. reported last week that net sales for the 2018 first quarter (13 weeks ending May 4) increased 9 percent and same-store sales increased 2.1 percent compared to the first quarter in 2017. Net sales were $6.1 billion in the first quarter compared to $5.6 billion in the first quarter last year. Gross profit as a percentage of net sales was 30.5 percent in the first quarter of 2018 compared to 30.3 percent last year, an increase of 17 basis points.
According to Seeking Alpha, analysts expected same-store sales to rise 3.1 percent.
"Our team delivered strong net sales growth, a solid same-store sales increase and gross margin expansion, while continuing to execute our cost containment strategy," said Todd Vasos, CEO of Goodlettsville, Tenn.-based Dollar General. "We are proud of our execution and solid performance, particularly given the significant weather-related headwind we faced during the first quarter.
"We are pleased with the start of the second quarter, and based on our year-to-date performance and outlook for the remainder of 2018, we are reiterating our full-year guidance.  We offer a unique value and convenience proposition that continues to resonate with customers, and we are excited about the initiatives we have in place."
Dollar General reported that growth in same-store sales was driven by robust sales of consumables, partially offset by sales declines in the apparel, seasonal and home categories. The company believes that the effect of unseasonably cold and damp weather on certain product categories negatively impacted same-store sales in the quarter.