Digimarc, HP team up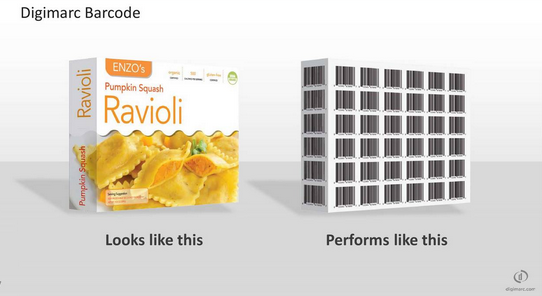 Digimarc, inventor of the Intuitive Computing Platform, and HP, a multinational information technology company, have combined their expertise to develop a new serialized package printing solution.
Digimarc announced the new serialized package printing at this year's National Retail Federation (NRF) show. The new printing option offers its Digimarc Barcode and Link from HP, a serialization technology that can provide every printed object with a unique identity and offers a cost-effective solution to serious supply chain problems, the company said.
According to the two companies, they offer consumer brands and their digital print providers the ability to apply Serialized Global Trade Item Number (SGTIN) on packaging to track and protect a package through the supply chain and at point-of-sale (POS) in retail environments.
"Traceability initiatives are being fueled by product fraud, recalls, regulatory compliance and the need for greater transparency across the supply chain," said Heidi Dethloff, vice president of marketing for Beaverton, Ore.-based Digimarc. "This new digital capability from HP allows brands to free up their package design real estate, while also leveraging the full benefits of variable data printing for connected, customized, personalized and serialized packages."
Digimarc Barcode is an advanced visually imperceptible code that can be serialized during printing on HP digital presses of product packaging, retail labels, point-of-purchase (POP) displays and other print output.
"With HP Link and Digimarc Barcode, consumer brands can protect their brand, track products from origin-to-destination, provide personalized content and coupons and other benefits," said Marvin Gross, head of emerging solutions for Palo Alto, Calif.-based HP's business graphics solutions. "Our solution can integrate with enterprise systems to manage inventory at the unique item level as well as enable faster and easier forms of checkout, including traditional, mobile and self-checkout."