Daymon sold in $413 million deal
Get great content like this right in your inbox.
Subscribe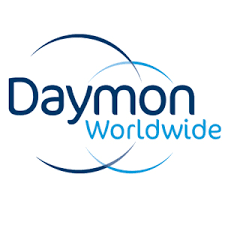 Daymon Worldwide, an expert in private brand development, has been acquired by Bain Capital Private Equity and Chinese supermarket chain Yonghui Superstores for $413 million. Bain will have a 60 percent stake in Daymon, while Yonghui will have 40 percent, according to a reports. Yonghui said it will fund the deal by bank borrowing and cash while Bain said it will buy the stake from existing shareholders of the Stamford, Conn.-based Daymon, which was established in 1970 with a heritage rooted in private brands.
In a press release, Daymon CEO Jim Holbrook said the transaction is a "very positive development for our company, our employees and our clients." Holbrook called Bain one of the world's leading private investment firms "with a proven track record for partnering with management teams to provide the resources and capital needed to grow great companies."
Daymon said the global retail market continues to grow substantially, and is expected to reach $28 trillion by 2019 at an average annual growth rate of 3.8 percent. Daymon also said Asia's retail sales are expected to exceed $10 trillion by 2018 alongside a significant shortage of expertise in brand development, brand strategy and merchandising services, which is needed to support the strong growth within Asia's retail market.
Daymon said in the press release that Bain's proven operational expertise and globally integrated platform will support the acceleration of Daymon's global ambitions, enabling it to access increasing demand in Asia's high growth markets.
"Daymon's leading global market position and impressive track record of consistent revenue growth presented a very compelling opportunity for partnership. The company's numerous achievements and accolades are a direct result of its talented leadership team, dedicated employees and their ability to set ambitious goals and execute accordingly," said Jonathan Zhu, a managing Director of Bain Capital, in a statement. "We are thrilled to join forces with Daymon and look forward to working with them on the many growth opportunities this transaction will bring in the U.S. and Asia's emerging economies."