CVS launches 'Beauty in Real Life'
Get great content like this right in your inbox.
Subscribe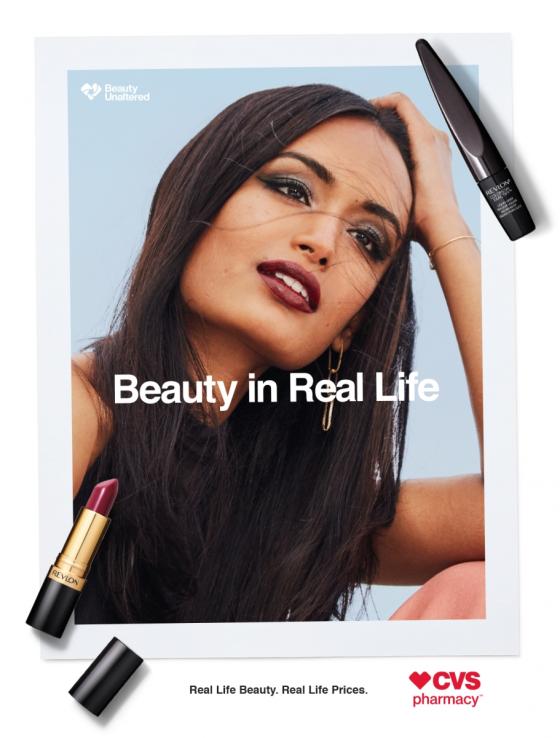 CVS Pharmacy has launched "Beauty in Real Life," the first advertising campaign to demonstrate the retailer's commitment to create new standards for beauty imagery in order to highlight an authentic and more realistic image of beauty for its customers.
Beauty in Real Life is the first campaign to adapt new standards for post-production photo alterations and will unveil the first images to feature the "CVS Beauty Mark," a watermark designed to highlight imagery that has not been materially altered, CVS Pharmacy said in a press release. Woonsocket, R.I.-based CVS Pharmacy, the retail division of CVS Health, has worked closely with key beauty brand partners to create the final guidelines to define "materially altered" for beauty imagery as part of this initiative.
The Beauty in Real Life campaign highlights real women representing broad diversity and showing beauty on their own terms within real-life beauty moments, according to CVS Pharmacy. Told through the lens of photographer Mei Tao and director Kat Keene, the campaign was created by women, for women and highlights the ways that women use beauty within their lives, such as a woman riding the bus on the way to work, a mom getting ready for the day with her daughter watching, or real moments of shared beauty while friends get ready together for a night out. CVS Pharmacy said the campaign is the first of its kind for a beauty retailer and will span digital, print, social media, out-of-home and television from April through June.
"There's been a shift in what consumers want to see when it comes to beauty," said Norman de Greve, senior vice president and chief marketing officer of CVS Health. "They are asking for more transparency and authenticity, and that's what Beauty in Real Life is all about," "We wanted to introduce a campaign that uses beauty to make women feel good about themselves by empowering them to feel comfortable and confident in their own skin."
The campaign was produced by Standard Black, a boutique, full-service creative agency based in New York and Los Angeles. Standard Black partnered with CVS Pharmacy and launched a nationwide search to cast real women to represent diverse beauty.