CVS Health introduces HealthHUB
Get great content like this right in your inbox.
Subscribe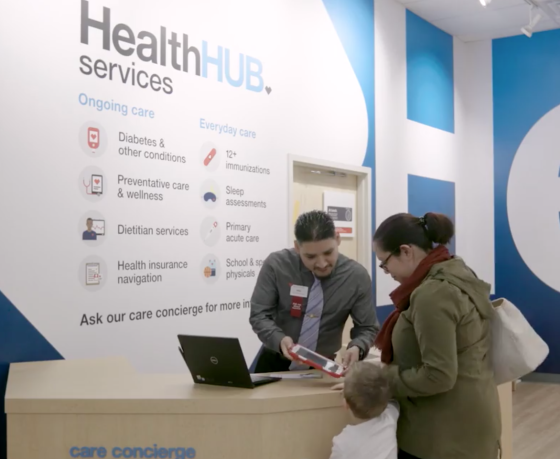 CVS Health just got healthier.
When the the Woonsocket, R.I.-based drug store chain completed its acquisition of Aetna last November, it said it would "set a bold course to transform the consumer health care experience in America." This week, the combined company announced an important step in its work with the introduction of HealthHUB locations at CVS Pharmacy stores in Houston.
"We believe that transforming the consumer health care experience begins with creating a new front door to health care," said Alan Lotvin, chief transformation officer for CVS Health. "Our new HealthHUB locations are just that — helping to elevate the store into a convenient neighborhood health care destination that brings easier access to better care at a lower cost."
The company is piloting a total of three HealthHUB locations in Houston that offer a broader range of health care services, new product categories, digital tools and on-demand health kiosks, trusted advice and personalized care. With the new format, over 20 percent of the store is now dedicated to health services, including new durable medical equipment (DME) and supplies, and new product and service combinations for sleep apnea and diabetes care.
With personalized pharmacy support programs and MinuteClinic services, the retailer said the HUB team is improving care for patients managing chronic conditions, with a focus on recommending next best clinical actions and driving medical costs savings.
The new store format also includes a variety of pathways to nutritional health with one-on-one and group counseling delivered by an in-store licensed dietitian, as well as access to a free weight loss digital app.
The design of the HealthHUB also includes community spaces and digitally enabled offerings.
"Most of the time, I would run into the CVS Pharmacy when I was sick or just needed a few convenience items," Jacqueline Haynes, a longtime CVS Pharmacy customer and Houston resident, told CVS. "I was quite surprised with all of the health and wellness products, support services and community events inside the store. HealthHUB makes you want to be healthy and stay healthy."
CVS said it will continue to pilot the Houston-based locations, with the goal of continuing to innovate and test to determine the right mix of products and services that can impact patient health while being scalable.