Costco tops lists of top 5 private brand retailers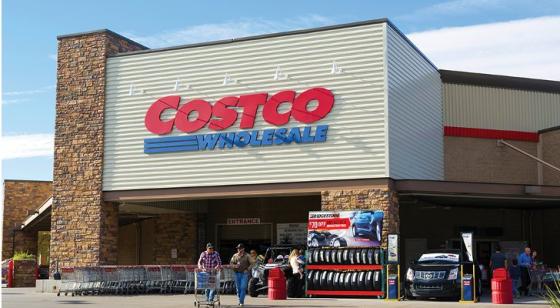 Costco tops the list of Technavio's top five-leading retailers in the global technology research and advisory company's recent private label food and beverage market in the U.S. report.
In addition to national brands, Costco sells through its Kirkland Signature private brand. Kirkland Signature products are premium products offered to members at prices that are generally lower than national brand prices. These products generally carry higher margins than the national brands and represent a growing portion of the overall sales, according to Technavio.
In 2015, Costco introduced new Kirkland Signature items such as organic 2 percent milk, organic liquid eggs, organic coconut water, artisan breads and light beer.
Others in the top five are:
Kroger — The sales of private labels generate revenue of nearly $ 20 billion annually for the company. Kroger sells private labels through its brands Kroger, Private Selection, Simple Truth, Simple Truth Organic, HemisFares, Heritage Farm, Comforts for Baby, Big K, and Pet Pride. The company manufactures 40 percent of its products, leading to stronger margins and enabling faster product launches in the market.
Trader Joe's — The company offers an array of store brands and is opening new stores across the U.S. to make its presence stronger in the country. It recently launched a variety of new products, which include Turkish Fig Bites, Super Seed & Ancient Grain Blend, Cold Pressed Watermelon Juice, and new Dark Chocolate Covered Honey Grahams, providing consumers with new and innovative food and beverage products.
Walmart — Some of its major brands in the market are Sam's Choice, Great Value, Dr. Thunder and Price First. Close to 40 percent of the products sold in Walmart are private label brands that are produced by contract manufacturers for the company.
Wegmans —While Wegmans stores feature national and other brands, the company focuses on promoting its own private label brands. It pursues an aggressive private label strategy that includes frequent product updates and innovations. The company's private label products feature distinctive and creative packaging. On average, Wegmans stores are larger than most supermarkets (about 75,000 to 140,000 square feet).
According to Technavio, the private label food and beverages market in the U.S. is fragmented, with the presence of many small and large vendors that compete based on price, quality, innovation, service, reputation and promotion. Increased competition in the market is expected to result in a reduction of product prices in the market, which will negatively affect profit margins of the vendors and the growth of the market.
"Intense competition among vendors and rapid changes in technology are significant risk factors. The competition has led to an increase in the number of mergers and acquisitions, where smaller entities are being acquired by or being merged with major players," says Poonam Saini, a lead food research analyst from Technavio.