Costco 'streams' up a new plan
Get great content like this right in your inbox.
Subscribe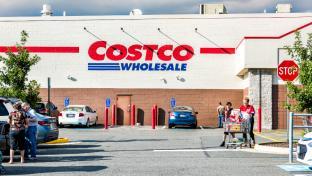 Costco is considering creating its own streaming service for "average Americans" to compete with Netflix and Amazon.
Mark Greenberg, a TV industry veteran most recently linked to Walmart, held talks with Costco about "building out a service geared toward average Americans," according to a CNBC report. A person familiar with the matter told CNBC that no agreement had been reached.
According to Business Insider, this is the second report that Costco is considering entering the video-streaming space. In October, The Information reported that the retailer had conducted preliminary discussions about adding a video-streaming service as a perk for certain customers.
In July 2018, the Wall Street Journal reported Greenberg was working with Walmart to create a subscription video-streaming service that could rival Netflix and Amazon. In October, a Walmart spokesperson said the company planned to license videos aimed at the company's "core middle- and low-income shoppers in rural and suburban communities, a demographic Walmart believes is underserved by current streaming services."
To read the Business Insider report, click here.