Collaborative innovation fuels food and beverage growth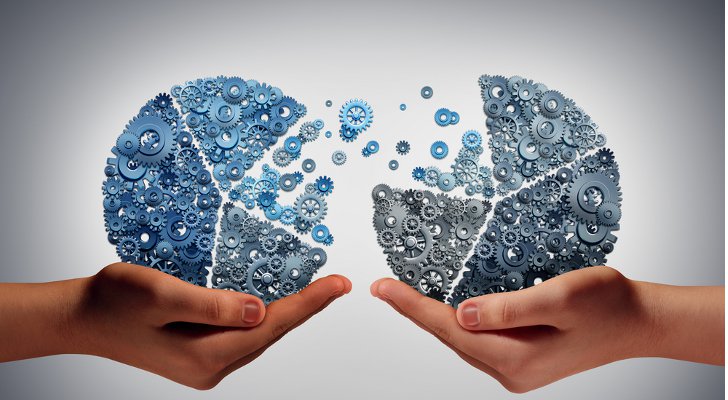 Of the many tools that food and beverage companies can wield to help fight off the swarming competition, "collaborative innovation" has recently emerged as a highly effective and cost-efficient choice.
Co-creating with a like-minded company — not just products, but innovations in service areas such as delivery, inventory and marketing — can save companies an impressive amount of time and money. Collaborative innovation has the potential to save companies several hundred-billion dollars per year in the grocery space, according to a recent calculation by market analysis firm Accenture.
Eataly, the most innovative food company on Fast Company's top 100 list for 2015, isn't there because it developed a hit product, but instead because it has successfully blurred the line between restaurant and shop in its Italian-themed emporiums. Eataly is a mashup of celebrity chefs and more experienced retail partners.
Collaborating with an outside company is more likely to unearth disruptive innovations than in-house research and development teams, which tend to focus on the incremental improvement of existing products. That's one of the central themes of the World Economic Forum's recently released report, "Collaborative Innovation: Transforming Business, Driving Growth."
"Intrapreneurship," as the World Economic Forum report calls it, can create increased freedom to experiment, especially when an established firm partners with a dynamic company with a different structure or mindset.
My company, LiDestri Food and Beverage, has collaborative relationships with retailers and national brands, including Wegmans Food Markets and Newman's Own, that go back decades. Because LiDestri is a contract manufacturer, our success tracks with the success of our customers, giving us every incentive to push ourselves to be as innovative, quick and efficient as possible.
Numerous product innovations have flowed from these partnerships, including Wegmans Organic Food You Feel Good About Jammin' fruit spreads, which are lower-sugar fruit spreads we developed for Wegmans that have become one of its shoppers' most loved private label products.
CEO Danny Wegman brought us the challenge of recreating an experience he'd had abroad, where breakfast spreads had all the freshness and character of fruit, but much lower sugar than the jams we Americans spread on toast. To be honest, if it wasn't Wegmans asking us, we probably would have said no; we had no experience at all with jams or jellies. But we realized as we considered the challenge that cooking the product and piping it into packaging was similar to the consistency and production of pasta sauce. As it turned out, our willingness to take the risk and experiment for our customer paid off.
"Our customers love the fact that it's organic, and they love the fact that it has less sugar, and I love the fact that LiDestri made it for us," CEO Danny Wegman recently said of the collaboration. "No one else is making an item like Jammin' … so we couldn't be happier."
There will always be contract manufacturers that create products from formulas and ingredients they are given. But I strongly feel that collaborative innovation is the future of our industry — smoothing a path for retailers to execute more quickly on their visions for food and beverage products and adding value through supplier relationships and hard-won experience.