01/14/2019
Choco-holics can now take a social stance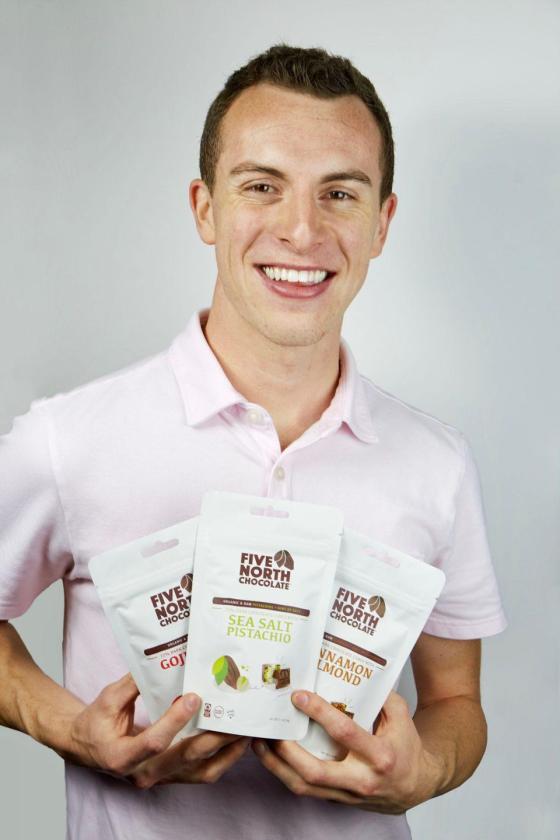 Chocolate lovers might begin seeing a new seal on their favorite packaged goods brands: Certified LGBT Business Enterprise.
Five North Chocolate, which already features the Fair Trade Certified seal, is the first brand to feature the National LGBT Chamber of Commerce seal on a packaged good product, Forbes reported. "To all of my queer friends and straight allies, this is for you!" Ben Conard, the founder of the snack company, proudly shared on his Facebook page.
According to Forbes, Five North Chocolate's selection of vegan and fair trade products is a trio of chocolate snack items: 100 percent organic and fair trade chocolate covered goji berries, pistachio with a hint of sea salt, or almonds with a hint of cinnamon. The company, whose name was derived because West Africa, which grows more than 2/3 of the world's cacao, is located five degrees north of the equator, is a Certified LGBT Business Enterprise and a proud member of the National LGBT Chamber of Commerce.
Conard was also recently named 40 LGBT Leaders Under 40 by Business Equality magazine. For Conard, this is business as usual and a way for him to live his values through his business practices, according to Forbes.
"I am excited to grow Five North to its greatest potential," he shares. "There is often a true misunderstanding about the food we eat, especially chocolate.
To read the Forbes article, click here.