Changes are brewing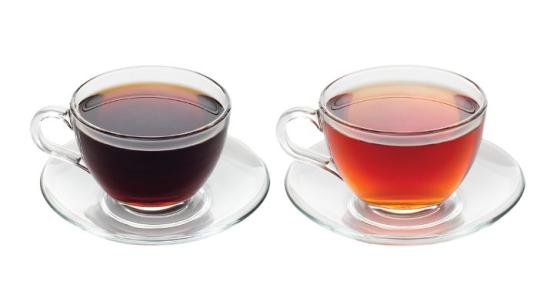 In the past few years, few other categories have seen the kind of transformation that the coffee and tea categories have experienced in North America. In the coffee aisle, traditional ground and whole-bean options have lost shelf space to single-serve and cold-brew offerings. And according to "Category Insight: Tea, Malt & Other Hot Drinks," an August 2015 publication from global market research firm Mintel, the once sleepy tea segment is now fashionable among the massive North American millennial consumer base.
In its September 2015 "Coffee — US" report, Mintel predicts that sales of single-cup coffee will overtake roasted coffee (both ground and beans) by 2018. What's more, it notes that sales of cold-brew coffee skyrocketed by 115 percent between 2014 and 2015 — although cold-brew options still make up a very small percentage of coffee sales.
The Mintel tea report says the United States is forecast to experience strong growth in the tea category during the next five years, despite low levels of consumption. The company expects the established market in Canada to grow at a steady rate during the same period.
Mind java trends
Despite having a long history, the coffee category continues to grow. Data from Chicago-based market research firm IRI show that dollar and unit sales increased by 4.5 percent and 3.7 percent, respectively, during the 52 weeks ending May 15.
Clay Dockery, division vice president, corporate brands for Massimo Zanetti USA, Suffolk, Va., says the continued growth reflects the reality that the coffee category is far from mature.
"Within the mainstream segment, we are seeing growth in premium such as espresso blends and whole bean in can," he says. "Within the premium bagged and single-serve, we are seeing greater diversity of regional coffees, continued growth of flavored coffee and larger sizes that compete with other channels."
Elizabeth McLaughlin, executive vice president of sales and marketing for Westrock Coffee Co., North Little Rock, Ark., concurs with the strong interest and growth on both the premium and single-serve side.
"We are also seeing growth among millennials for an even more premium product than what stores are currently offering. It almost seems to mimic the 'craft craze' that we see happening in the beer industry," she says.
McLaughlin notes that small-batch premium roasted coffees with "very unique" flavors are increasing in number in local coffee shops, and some grocery retailers are responding to this trend.
As for cold-brew coffee, it's "exploding" in the foodservice arena, Dockery says — a reality that bodes well for cold-brew retail sales.
Beau Bernstein, director of marketing and sales for Haelssen & Lyon North America, New York, expects growth in ready-to-drink coffee as a whole — pointing to cold-brew coffee, canned specialty coffee and other formats.
"Many of these emerging specialty canned coffees take advantage of the cold-brew process and are packed using nitrogen as if it were from a keg," he says.
Think beyond traditional teas
As American consumers continue to integrate health and wellness trends into their daily routines, the tea industry has made gains in terms of both retail volume and value, notes London-based Euromonitor International in its March "Tea in the US" report.
"Tea is particularly appealing to the health-conscious consumer because of its health benefits, low calorie count and medicinal properties," the market research firm says. "Herbal teas, in particular, became more attractive to consumers [in 2015] due to their many healthful properties, nearly endless varieties and blends, as well as the fact that they are naturally caffeine-free."
But most traditional tea segments are seeing sluggish growth, thanks, in part, to too much reliance on black teas, Bernstein notes.
"After all, there is only so much shelf space for Earl Grey and English breakfast [teas]," he says.
Bernstein points to matcha tea as one growth opportunity, noting that it experienced 45 percent year-over-year growth and can be sold as a ready-to-drink ingredient, in stick packs, in fine grades sold in tins, and combined with other ingredients. Other ingredients driving growth in the tea category include turmeric, medicinal tisanes and "creative ingredient combinations that take an epicurean approach, including real vanilla bean or mushrooms," he adds, noting that Haelssen & Lyon "has been at the forefront" within the matcha, turmeric and blended tea arena and offers a wide variety of packaging formats here.
Retailers also might want to consider adding "a SKU or two" of growth-oriented Fair Trade and Non-GMO Project Verified teas to the own-brand mix, he says.
Get them to sip
To boost trial and market share of own-brand coffees and teas, retailers also will want to give these items their due when it comes to packaging, marketing and merchandising. On the coffee packaging front, Dockery points out that consumers — especially millennials — are sustainability minded and want packaging that meshes with that mindset.
"Ensuring that the packaging materials used are best for the environment and provide the necessary barriers for protection of coffee is critical," he says, adding that Massimo Zanetti offers a 100 percent compostable single-serve coffee pod that is certified by the Biodegradable Products Institute.
Social responsibility efforts — detailed on the coffee packaging — also can go a long way to sway a consumer to buy, McLaughlin suggests.
"Published industry research shows that 43 percent of consumers are heavily influenced to buy coffee when it is associated with a commitment to social value," she says. "Consumers are 58 percent more likely to buy a particular brand of coffee if they know that in the process, farmers are treated well."
Westrock invests continually in its farmer partners, nurturing lasting relationships, McLaughlin adds. Retail partners could leverage that reality on private brand packaging. And inclusion of the country of origin on the packaging, as well as a "roast meter," attract attention, too.
For bagged and boxed teas, growth is trending toward specialty and natural brands, not conventional brands, Bernstein points out. So retailers that clearly communicate "natural" or "specialty" on own-brand packaging will fare well.
"The more brands do to connect customers to the story of the tea or coffee on the packaging label, the better," he adds. "It can be simple things like a small chart that notes the altitude or caffeine level [or] a small illustration of a map."
Do consider social and environmental responsibility in product development.
Don't rely on conventional products only; offer more variety.
Do look into offering cold-brew coffee.
Don't be afraid to engage in a little storytelling on pack.