Central Market launches store-grown produce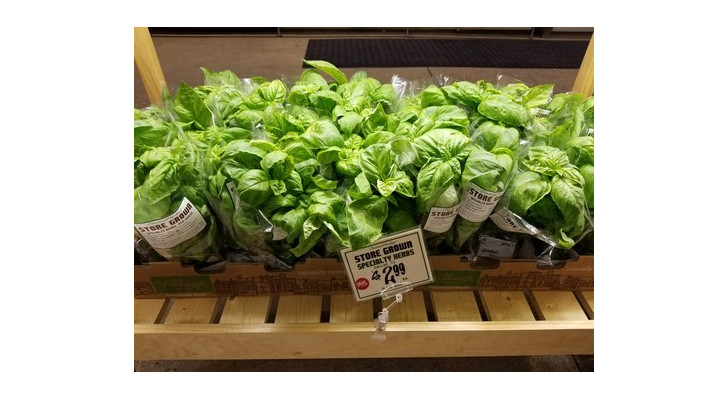 Talk about hyperlocal. After more than a year of planning and preparation, H-E-B-owned Central Market is producing fresh leafy greens and herbs in a custom-built Growtainer at one of its Dallas stores.
The 53-foot Growtainer has a separate utility area and features 480 square feet of climate-controlled vertical production space, according to the system's manufacturer, GreenTech Agro.
"We spent over a year discussing [Central Market's] concerns and objectives, and when I was sure we were all on the same page, we began the design and manufacturing process," said Glenn Behrman, founder of both GreenTech Agro and indoor farming consulting firm CEA Advisors, in a statement.
To learn more about the technology, visit the manufacturer's web site at http://www.growtainers.com.