Blog: Don't forget about diverse tastes, affordability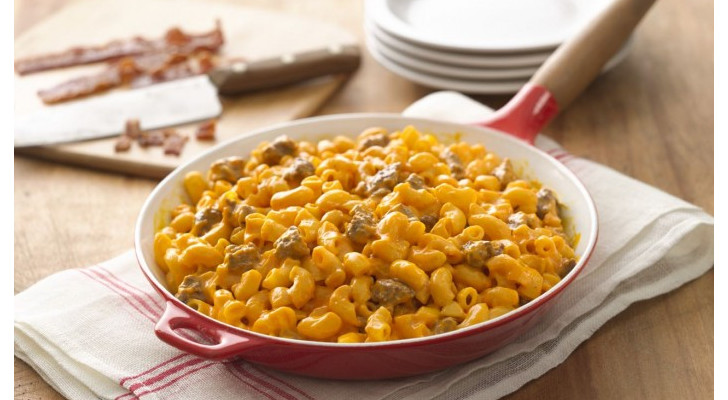 An article last week in the Wall Street Journal titled "So Long, Hamburger Helper: America's Venerable Food Brands Are Struggling" caught my attention for a number of reasons. First, the article emphasized that big brands are losing ground to less-expensive store brands. That certainly should be welcome news for professionals in the world of private brands.
But another message in the Wall Street Journal article was more concerning: the steep decline of shelf-stable packaged food products. Even though big-name manufacturers are reformulating their products to remove artificial colors and flavors, consumers — especially millennials — are still not purchasing to a significant extent Kraft Macaroni & Cheese, General Mills' Hamburger Helper and similar comfort foods that many of us enjoyed growing up.
Private brands have historically been strong in center store, so the eschewing of shelf-stable processed food should be a cause for consternation.
I admit that when I feed my own children convenience foods, which is just about every day, I usually pull something out of my freezer and microwave it. It's just easier from a preparation and cleanup standpoint. But the Wall Street Journal article reminded me of a favorite childhood brand that had long ago dropped off my radar. So I went to my nearest Jewel and bought three boxes of Hamburger Helper for $5.
Last night, I fed my 14-year-old son and 11-year-old daughter Hamburger Helper (Cheeseburger Macaroni variety) for the first time. They both loved it, even my daughter, who is a notoriously finicky eater. And I, a baby boomer, enjoyed the meal too and indulged in a second helping. The product took longer to prepare than a frozen pizza, but it was actually much easier to make than spaghetti and meat sauce and other pasta dishes, which I do fix for my family on occasion.
Hamburger Helper is a kid-friendly convenience food that is tasty and nostalgic for many adults. But it also is a highly affordable way to extend a pound of ground beef into a meal for a family of four. At a time when President Trump's administration is trying to slash $191 billion from the Supplemental Nutrition Assistance Program (SNAP) — a move that would cut the average food stamp benefit from $252 to $173 a month, according to the Congressional Budget Office — retailers and food manufacturers need to keep in mind the needs of struggling families when developing or discontinuing brands, whether name brands or private brands.
The move toward fresher convenience foods, including made-to-order stations and hot and cold bars in supermarket "grocerants," is being spurred largely by more affluent consumers. It's creating a lot of excitement in grocery. But the center store is where lower-income families look for bargains, from mac and cheese to canned cooked meat. Retailers with private brands should not ignore opportunities in this realm to develop delicious, nutritious, cost-effective, easy-to-make meals that would resonate with children and adults alike.